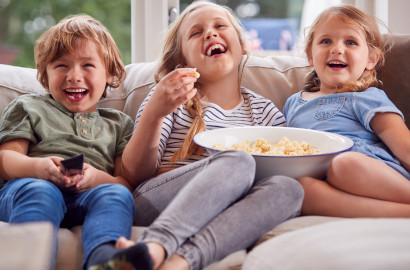 Keep Fundraising Sweet & Simple
Sell an entire line of popcorn, flowers, candles, or chocolates. With our specialty brochures you can offer a variety of items from the same product category.
Set yourself apart. Make your fundraiser unique but keep it simple. Reach your sales goal by choosing one of our themed fundraisers today.
Request your info kit
We'll send you our latest brochures to review in the mail.
How Do Specialty Fundraisers Work?
Sponsors are looking for unique fundraising ideas. They want to stand out from the crowd. A brochure that focuses on a single product category or theme can make a powerful statement.
First, select a specialty brochure. We'll send you brochures, order forms and money envelopes for everyone in your group. You'll also receive a parent information letter with instructions.
After you're done taking orders, send us your order forms for processing. We'll then send you a sales report along with an invoice, and work with you to schedule your delivery date.
Want to estimate how much money your group can make? Type your student count and goal into our 'Calculate Your Profit' tool. You'll find our calculator on each brochure page. Your profit is the difference between the total money that you collect and your invoice.
Why Our Specialty Fundraiser?
Top Quality. Your group will sell the finest products in fundraising. We offer a 100% product satisfaction guarantee.
Larger Selection. We offer many brochure options. You can feature your customized school tumbler. Or sell flowers, a variety of popcorn flavors, chocolates, or candles.
Free Shipping. No cost with low order requirements.
Online Store. Make even more money online. Only sell virtually? Learn about our online fundraisers
Great Customer Service. Your goal is a quick and easy sale. We're here to keep it simple and answer any questions.
No Startup Cost. Start a specialty brochure fundraiser for free.
Questions About Specialty Fundraisers
Questions
Questions
What are the most profitable fundraisers?
Answer
Our top selling specialty brochures are Popcornopolis® and Cheese & Sausage. Other strong sellers are snack food, chocolates, and custom tumblers.
Questions
How can we raise money fast?
Answer
Try selling assorted boxed chocolates. It's a universal favorite that everyone will recognize.
Questions
How do we increase our fundraising profits?
Answer
The best way to bring in more sales is to understand the process and know your product. Learn more
Questions
What are some unique fundraiser ideas?
Answer
Work to build school spirit and unity by selling a customized product. Include your school name, colors and mascot on one of our tumblers.
Questions
What do schools sell for fundraisers?
Answer
Most schools sell products, like popcorn and chocolates. The best fundraiser is always going to be what you think will work best for your area.
Specialty Fundraising Suggestions & Tips
Be aware of the holidays when scheduling your fundraiser. Your student should have ample time to deliver their merchandise beforehand.
Plan to meet with your students to kick off your sale. This gives you the opportunity to discuss your goals and expectations.
Tell students how many items they need to sell to reach your goal.
Teach your students the 'NOW Selling Method'. They need to tell people their 'Name', 'Organization' and 'Why' they're raising money.
Provide a deadline date for turning in order forms and money.
Be sure to keep a copy of the order forms for your records.
More Specialty Fundraiser Ideas
Pick an item to wow your customers with a specialty catalog fundraiser. These unique, curated products are sure to set you apart from the pack.
Specialty catalogs show you mean business. They focus on one item but can offer many varieties of it. These brochures are a good idea for targeting specific niche audiences. For example, hazelnut crème coffee for a book club that meets in the early morning.
"Ultimate Coffee" is our favorite, because of how no day is complete without a cup of morning joe. The donut shop blend is the best to pair with other bakery items, and even comes in a decaf version.
If you plan to sell to the other parents at the book club, try making sure the smell of coffee is in the air when they arrive. Each 11oz bag of coffee yields around 70 cups.
If you're looking for some name brand recognition, check out Popcornopolis® or Jelly Belly®. Popcornopolis® offers several classic flavors including caramel corn and white cheddar. Other unique flavors include jalapeño cheddar and Zebra®. All popcorn is popped in coconut oil, has no high fructose corn syrup, and is gluten-free and GMO-free.
Jelly Belly® is another fun brochure to sell and will definitely get people's attention. It offers a large selection of jelly bean flavors like bubblegum and cotton candy. Cold Stone®, is a mix of ice cream parlor flavors. Krispy Kreme®includes five of its favorite flavors as well. And don't forget about the popular Bean Boozled® game because it will surely sell.
Another specialty catalog option is to sell your school tumbler. Our tumblers can be customized with your school name, logo and colors. Teams can show their tumbler brochure to raise money for tournaments or competitions.
22 oz. Tritan tumbler is BPA free, microwave and dishwasher safe. It also comes with a lifetime guarantee. Tumblers help raise awareness for your cause and are a regular reminder of school spirit.
Specialty brochures are a great option to the large variety shopper. One of our favorite specialty brochures is the Candle Cottage brochure. Whether it's for a back-to-school teacher gift or a birthday present for Mom, candles are ideal gifts.
They're also popular. You'll find them in almost every home (7 out of every 10 Americans to be exact!), which means they have wide appeal. Candles are perfect for holiday fundraisers if you want to sell "gift-able" products.
2 seasonal catalogs include our fall or spring flower lines. Our flowers are eco-friendly and smell wonderful. They'll beautify anyone's garden, and come with a 100% grow guarantee. Make sure you know when we offer these programs during the school year.
For this type of fundraiser, you might focus on the niche church market. Sell them after Sunday school or at a church dinner to capitalize on your target audience. Yet, there's such a large selection of flowers, you can sell them to almost anyone.
It's important to understand the audience you plan to sell to and identify the perfect time and place for it. A coffee fundraiser during a school carnival doesn't make sense. Parents outside at an event would be too distracted to think about when they might want coffee.
Yet a gourmet popcorn fundraiser would make complete sense. They may already have some in their hands, which would make selling it the perfect gift. Put yourself in the customer's shoes, and you'll be set up for success.