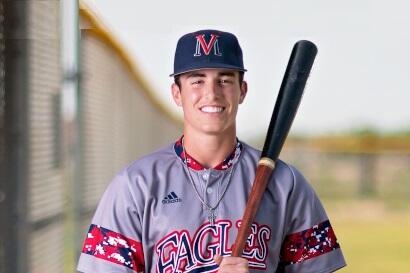 Top Sports Fundraisers for Schools
Our unique sports fundraisers will help your team achieve its goals. Get your players excited about raising money.
Exclusive incentives. Boost profits with our 'Cash Master' or 'Wear Your Spirit' custom sportswear program. Our prize programs are free.
Request your info kit
We'll send you our latest brochures to review in the mail.
How Do Sports Fundraisers Work?
11 million students nationwide take part in interscholastic sports. But with a lack of funding, many districts have to deal with the dilemma of cutting athletic programs.
High school coaches and booster clubs alike depend on sports fundraising ideas. They use the money to pay for things like travel expenses and equipment.
Product sales are the #1 fundraising source for schools. Roughly 80% of the money raised comes from selling items like wrapping paper and cookie dough. It's safe to say that product fundraisers work.
We offer 2 ways that sports groups can raise money selling products. They can take orders from a brochure, or order a product and sell it.
If you choose to take orders, each student receives a brochure, order form and money envelope. Once your sale is over, send us the order forms and we'll process, pack, and ship you your merchandise. You'll also receive a sales report and invoice.
Selling a product directly to your customers involves submitting a purchase order. Once your product delivers you'll have 15 days to pay your invoice. This will give you time to collect the money.
What Makes Our Sports Team Fundraisers Better?
Higher Quality. We offer a 100% product satisfaction guarantee. This speaks to the desirability of our merchandise.
More Selection. You'll find the perfect product to sell for your sports team. Choose from over 100 unique items.
Motivational Incentives. We specialize in motivating sports groups. Bring in more sales with personalized sportswear, cash, or traditional prizes. Our prizes are free and won't come out of your profit.
Online Selling. Create a second revenue stream. Add our online store to your brochure fundraiser. Only want to sell virtually? Learn about sports team fundraising online.
Free Shipping. All direct sale products ship at no charge. If selling out of a brochure, we offer free shipping with low order requirements.
Start Selling for Free. You only pay after you've collected your money.
Questions About Sports Fundraisers
Questions
Questions
What are some good youth sports fundraising ideas?
Answer
Try a discount card fundraiser. You can promote your youth sports league while saving people money. Consider offering 5 cards at signup and including the cost in the registration fee. Then parents can sell the cards on their own and make back the money.
Questions
How do sports teams raise money?
Answer
Many groups sell customized products with their school's name, colors, and logo. This helps promote school pride and unity.
Questions
What are good fundraisers for school sports teams?
Answer
Consider selling scratch cards where your group makes up to 90% profit. Other popular choices include cookie dough and popcorn.
Questions
What are some easy fundraising ideas for sports groups?
Answer
Consider products that are easy for students to sell to each other. Lollipops, beef jerky and candy bars are big sellers. Pricing starts at 50¢ each.
Questions
How do we get more high school athletes to fundraise?
Answer
Consider offering extra incentives where players can earn special privileges for selling. One idea is no running after practice if they reach a certain goal for that day.
Sports Fundraising Ideas & Tips
Use our 'Calculate Your Profit' tool to determine how much each player needs to sell and your order size.
Schedule a kickoff meeting to explain the process and your sales expectations.
Set a start and end date and remind your students daily to sell.
Tell your athletes that all checks are payable to your organization.
Keep fundraising safe. Remind your group to only talk to family, friends, and neighbors.
More Sports Fundraising Ideas