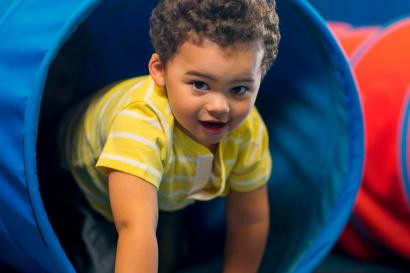 Reach Your Preschool Fundraising Goals
Earn higher profits for your preschool or daycare. Family, friends, and coworkers alike find our products easy to sell.
Make up to 90% profit. Our preschool fundraisers motivate more people to raise money for your cause.
Request your info kit
We'll send you our latest brochures to review in the mail.
How Does a Preschool Fundraiser Work?
Parents expect more than just childcare. They want to put their children in a quality preschool program that prepares them for the future. And if you happen to own or run a preschool, this requires both time and money.
Getting people to fundraise for your organization can sometimes be a challenge. The goal is to make the process simple for everyone involved. This is why our preschool fundraising ideas work so well.
You can have your group take orders out of a brochure and collect the money, or order a product and have them sell it. You'll know which method is best based on your own circumstances and clientele.
Regardless of which method you choose, there is no cost to start a preschool fundraiser.
Why our Preschool Fundraisers?
Highest Quality. We guarantee 100% customer satisfaction. If a customer isn't satisfied with a product, we'll replace it or refund your money.
Huge Selection. You'll find the perfect product to sell for your preschool. We have over 100 unique products from 15 different categories.
Unique prizes. Motivate your parents to sell with our exclusive cash prize program. Or, provide prizes for your students.
Raise More Online Your parents will also be able to promote our online store to out of town friends and family. Only want to sell online? Check out our virtual preschool fundraiser ideas.
Free Shipping We offer low minimums for brochure sales and there is no charge to ship products.
Responsive Customer Service. We're here when you need us. Just give us a call or send us an email.
Free to Start. No upfront costs.
Questions About Preschool Fundraisers
Questions
Questions
What are some easy fundraising ideas for preschools?
Answer
Consider selling a unique product. Specialty brochures, like popcorn, flowers, assorted chocolates, or Jelly Belly work well.
Questions
How do we start a preschool fundraiser?
Answer
It's easy. We'll send you brochures, order forms and money collection envelopes for each seller.
Questions
Do we pay for the prizes?
Answer
No, they're provided free of charge. Prizes come presorted inside each seller's box.
Questions
How do we increase preschool fundraising participation?
Answer
Consider offering extra incentives. For example, offer a tuition discount to the top selling parent.
Questions
Why is preschool fundraising important?
Answer
Raising money is vital to enhance the learning experience. There is an ongoing need to replace things like rest mats, blocks and puzzles, and art supplies. 10 Preschool Classroom Must-Haves
Best Preschool Fundraising Suggestions & Tips
Use our 'Calculate Your Fundraiser' web-tool to find out how much you can make based on group size and seller goal.
Have a fundraiser kickoff meeting with your parents to discuss your goals.
Make sure your parents know how many items you're asking them to sell.
Have a predefined start and end date.
Remind parents to turn in money with their order forms.
More Ideas For Preschool Fundraisers
Preschool fundraisers are about parents raising money on behalf of their children. Get the most out of your sale by giving your parents ideas for making sales. Ask them to approach colleagues at work, go with them to visit neighbors, family and friends.
You can also reach people who live out of town by promoting our web store. Any products sold online makes your preschool even more money. Your sellers earn extra prize credit as well.
One of our favorite options for preschool fundraisers are smencils. Smencils are made from 100% recycled newspaper and plastic and come in a variety of scents.
A fun way to sell smencils while also enjoying them with other kids and parents is to host a Smencil party. Start by covering folding tables with large sheets of white paper. Then, with a black marker, design a table-sized coloring book.
When giving out invitations, make sure to tell parents to bring $1-10. The amount depends on how many smencils they want to buy. Kids will have a blast filling in the giant coloring pages and smelling them afterwards! You can also add more fun by having the kids blindfold one another and guess the scents.
Another idea is to organize a field day for the preschool class. You can sell our food products, including pretzel rods, popcorn bundles, and lollipops. The pretzel rods come individually wrapped, making it an easy snack on the go. Popcorn is a classic snack for outdoor events.
Popcornopolis® offers zany flavors like cinnamon toast and jalapeño cheddar. Learn why we need more high-quality preschools
To maximize your profits, you'll need an exciting incentive to drive sales. A fun way to engage your parents is to offer incentive - and we have it. One option is a cash prize, which will result in extra parent involvement.
Earning cash is a good way to begin teaching children the value of earning. Do they really want that video game? With a cash-based prize, children can work to help their preschool meet its goals.
If cash prizes aren't practical for your preschool, consider 'Locker Full Of Prizes'. This program offers everything from an LED tumbler to a Bluetooth speaker. Kids will love prizes they can use for entertainment.
Preschool fundraising is an opportunity for parents to team up with their children. They'll work together towards a common goal, as responsibility is being instilled. Parents can involve the community in the process while investing in its youngest learners. This will set them up for long-term success. Learn 10 good reasons your child should attend preschool