Top 100 fundraising products for schools.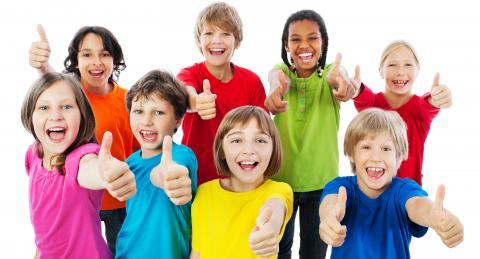 Fast and easy school fundraising ideas for kids and adults. Sell seasonal and personalized gifts, cookie dough, popcorn, candy bars, tumblers, and more.
Raise money for free. Take orders from a catalog, sell online, or have the actual product in hand to exchange for money on the spot.
How Do School Fundraising Product Sales Work?
If you want to raise money for your organization, you're at the right place. Groups raise over $1.5 billion yearly selling products.
So, how do you find the right product for your group?
Understanding how product sales work is one way to narrow your school fundraiser options. We offer three ways to raise funds:
Take orders out of a brochure.
Sell online
Order the product first, then sell it.
Brochure Fundraising
Our school fundraising ideas include fall and spring shoppers, cookie dough, frozen food, and specialty catalogs.
We'll send you enough brochures for everyone in your group. Each participant receives an order form, a money collection envelope, and a prize flyer. After two weeks of taking orders, send us your order forms for processing.
Your merchandise arrives prepackaged by the seller to help make distribution easy.
Online Fundraisers
Choose from 10 unique school fundraiser programs like seasonal, cookie dough, popcorn, or candles. For a successful school fundraiser, encourage groups to promote their store by inviting family and friends to shop online. Orders ship directly to the buyer's home, making this option 100% virtual.
Selling a Product
Some schools prefer to have a product in the seller's hands to sell rather than show items in a brochure. Once the sale is over and the products are gone, sellers turn in the money.
You can choose from various school fundraiser products, including beef jerky, candy bars, popcorn, discount cards, and customizable tumblers.
Why Our School Fundraisers?
100% Guarantee. We carry the highest quality products in fundraising. Customers who don't like an item get their money back.
Huge Selection. We make finding the right school fundraiser easy with over 100 options.
Fundraise for free. You only pay us after you've collected your money.
Low Minimums & Free Shipping. We make raising money easy. Be sure to check out our free shipping link on each product page.
Exclusive 'Calculate Your Profit' Tool. Determine how much money you can make from your school fundraising idea before you start. This tool will also help you find how much product to order based on your specific goals.
5-Star Customer Service. Check out the reviews on our school fundraising ideas. We're obsessed with your satisfaction.
School Fundraising Questions
Questions
Is there any cost to start a school fundraiser?
Answer
You pay after you collect your money. If selling out of a brochure, promotional supplies are provided upfront at no cost. When selling a product in hand, payment is due within 15 days of receiving the product.
Questions
Do we have the option only to sell online?
Answer
Yes. The advantages of online fundraisers are that they require no collection of order forms or money. Products are shipped directly to customers' homes.
Questions
How do fundraising ideas for schools work?
Answer
Select a brochure to show, a product to sell, or an online fundraiser to promote, and your group can start raising money with no upfront cost.
Questions
Are your custom school tumblers dishwasher safe?
Answer
We don't recommend putting stainless tumblers in the dishwasher. Plastic tumblers are usually top-rack dishwasher safe.
Questions
Are any of your fundraising products gluten-free?
Answer
Yes, the most popular products that are gluten-free are popcorn and lollipops.
Questions
How much profit do schools make?
Answer
Schools make 40% profit on brochure sales, and with in-hand product sales, it depends on how much you order. You can earn as much as 90%. Online fundraiser profit is determined by how many total items your group sells.
School Fundraiser Suggestions & Tips
Tell your participants to approach a potential customer with a smile. It can make a big difference in the outcome.
Be polite. Remind your sellers to thank people for their time, regardless of whether they buy.
Tell everyone to be ready to sell by having their brochure, order form, money collection envelope, and a pen.
Ask your sellers to only approach people they know.
Teach your group the 'NOW Selling Method' when talking with potential customers. They should share their 'Name,' 'Organization,' and 'Why' they're selling.
Make checks payable to the organization.
Encourage participants to contact family and friends who live out of town to order online.
Make it a fun event by enjoying yourself and staying positive, translating into more sales.
Ideas for Unique School Fundraisers