Personalized Fundraising Ideas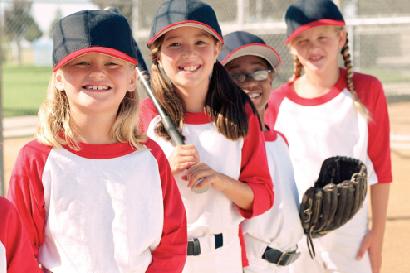 Make Fundraising Personal
Make your fundraiser unique. Personalize your product with your group's name and colors. No other group can sell it but you.
Up to 90% profit. Promote your organization with style as you raise money. No cost to start and free shipping.
Request your info kit
We'll send you our latest brochures to review in the mail.
How Do Custom Product Fundraisers Work?
School fundraisers are everywhere. So how do you make yours stand out? Distinguish your group by selling a customized product. You'll boost school pride and spirit as well.
You can order our customizable products up front and then sell them. Simply submit our online purchase order form. Once you receive your product, you'll have 15 days to sell it and pay your invoice.
Another option is to take orders beforehand. We'd send you your custom tumbler flyers, order forms and money collection envelopes.
Once you're done taking orders, send us your order forms for processing. You'll then receive a sales report and invoice. We'll also work with you to schedule your delivery date.
Creating your custom product is easy. Use our design form to add your organization name, colors, and mascot.
There is no upfront cost to start a personalized product fundraiser. Your profit is the difference between what you collect and your invoice.
Why Our Personalized Fundraising Items?
Top Quality. We print discount cards on 30 mil plastic (credit card thickness). Our stainless tumblers are 18/8 kitchen-grade. And our plastic Tritan tumbler comes with a lifetime guarantee.
Great Selection. Sell discount cards, scratch cards, or choose between a variety of tumblers.
Higher Profit. Make up to 90% profit.
Online Store. Show a brochure, sell a product in person, or promote it virtually. Only sell online? See our virtual fundraising ideas.
Free Shipping. There is no cost to ship your personalized product. If you sell a brochure, we have low order requirements.
Best Customer Care We'll work with you to create the perfect product for your school or group. Then we'll be here to answer any questions.
No Upfront Cost. Start your personalized product fundraiser today.
Questions About Custom Fundraising Products
Questions
What are your minimum order requirements?
Answer
To sell discount cards you need to order at least 250, 10 scratch cards, or at least 2 tumbler cases.
Questions
Can we sell customizable fundraiser items online?
Answer
Yes. Customers can also order personalized products online. Selling virtually eliminates the need to collect order forms, money envelopes, and deliver items.
Questions
Can we choose any logo for our custom product?
Answer
Yes. You'll be able to upload your own mascot when completing our design form.
Questions
Will we be able to see the design before our custom product goes to print?
Answer
Yes, we'll send you a proof. We won't process your order until you approve the artwork design.
Questions
What are some unique custom product fundraisers?
Answer
Try our scratch cards. They provide a fun and easy way to collect donations. Discount cards are also desirable. They save people money on local businesses for 1 full year.
Questions
Do schools have to pay sales tax on wholesale fundraising merchandise?
Answer
It depends on your state. Sales tax must be collected and submitted in some states, but not in others. Learn more
Customizable Fundraising Suggestions & Tips
You can determine how much product you'll need by using our 'Calculate Your Profit' tool. Simply enter the number of students in your group and how much you want them to sell.
If you're a sports group, consider promoting your game schedule or team photo on the front of your discount card.
Try getting a local convenience store to offer discounts on tumbler refills. This will help sell your product and the store will get the foot traffic.
Meet with your group upfront to discuss your goals and explain the process.
Tell students to introduce their group and why they're raising money.
Make sure your students are only approaching people that they know.
Ask them to get their parents to help by talking to people at work.
MORE IDEAS FOR PERSONALIZED FUNDRAISING ITEMS
Customizable fundraising is perfect for sports teams, cheer squads, or any group. A product with your school's colors and logo helps build spirit and pride.
When you add your team photo, you're not only gathering excitement, but also awareness. Check out some of our custom product options and ideas below.
Start with our customizable tumblers, which are available in plastic and stainless-steel. Each is fully customizable down to logo and color choice. This means your entire team can show their spirit. Try selling them at games, or to teachers who want to sip their coffee throughout the school day.
They might also sell well at open houses, orientations, or other events at the beginning of a school year. This is when support from parents is at its peak. A custom tumbler fundraiser is also ideal for raising money for team uniforms. Or to pay for travel fare to get to a big game or tournament.
Another option is the customizable discount card. It can feature your team photo, colors, and logo on the front and discounts to local businesses on the back. Sell them to parents to promote team bonding activities after practice. Or they can gift them out to friends and encourage attendance at their child's games.
The local flare may be particularly appealing in smaller communities. It can even serve as leverage for more significant corporate support down the road. Plus, families are always looking to save money. So being able to budget wisely and still give back is a win-win for families and your school.
Scratch cards are also great. They promote your group while making it easy and fun to ask for donations.
Consider hosting a design contest for the logo that will be featured on the item. This will heighten engagement and buy-in during the planning phase.
Another way to sell your product is to set up a team booth at a pep rally, or before and during a game. Events that focus around school spirit will help generate energy around your cause. This makes selling a customized product a little extra appealing. Plus, tabling offers the opportunity for a conversation. You can share how their purchase benefits the cause.
Customizable product sales tend to be the most spirited ones. They help spread awareness, while supporting the success of the group.
For community-focused events, the right personalized fundraising items will make a big difference. The product actually represents the support of a particular school or educational initiative.