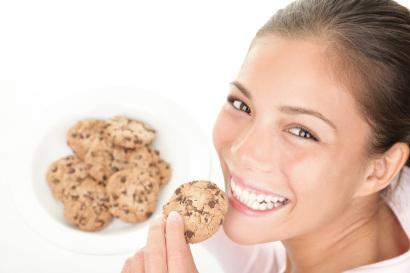 Top Cookie Dough Fundraisers
We offer only the finest gourmet cookie dough fundraiser product, like Otis Spunkmeyer, Hershey's Chocolate Chip, and Candy Cookies with M&M's.
Top 20 flavors. Peanut Butter, Snickerdoodle, triple chocolate chip, and much more! No trans fat or artificial oils. Kosher certified. Ready to bake and delicious.
Request your info kit
We'll send you our latest brochures to review in the mail.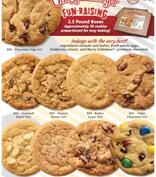 The most famous cookie dough brand in school fundraising. Feature nine best-selling flavors.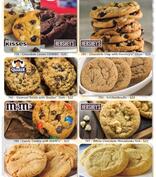 Sell 8 premium selections like Hershey's, Oatmeal Raisin with Quaker Oats, and M&M's.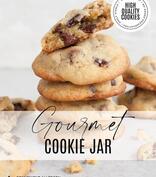 Feature six pre-portioned and four scoop & bake cookie dough flavors.
How Do Cookie Dough Fundraisers Work?
Premade cookie dough was first commercially available in the 1950s. Today it remains one of the most popular school fundraisers.
If you're interested in selling quality cookie dough, we can help.
First, select a cookie dough program. Each student receives a catalog, order form, and prize flyer. We'll also provide a parent information letter with step-by-step instructions.
Encourage sellers to approach family, friends, and work colleagues and ask them to buy 1 or more items. The typical school fundraiser cookie dough fundraiser lasts for 2 weeks.
Once your sale is over, send us your order forms for processing. You'll then receive a sales report and invoice. Your profit is the difference between what you collect and the invoice amount.
We'll also work with you to schedule your delivery.
Why Our Cookie Dough Fundraiser?
Best Quality. We offer the best cookie dough brands in fundraising. Sell what people want, like Otis Spunkmeyer, Nestlé, Toll House, or Classic Cookie.
Largest Selection. Select from several brochures with a large variety of flavors. You can sell scoop & bake tubs, do a pre-portioned cookie dough fundraiser, or offer both.
Prepacked Orders. Unlike most companies, we pack orders by seller, not by flavor. This makes delivery a breeze.
Exclusive Prize Programs. Motivate your students to sell by selecting one of our exciting incentive plans. Prizes are free.
Low Order Minimums. Reduced shipping costs as you sell more. 100-item minimum.
Make Even More Online. Besides selling from the brochure, your group can also raise money virtually. Only want to sell online? See our virtual cookie dough fundraiser.
Best Customer Service. We'll offer timely support throughout your sale. You'll receive information along the way with links to important resource material. Our goal is to make your fundraiser simple and profitable.
Start a Cookie Dough Fundraiser for Free. We'll send you everything you need to get started, and there's no upfront cost.
Questions About Cookie Dough Fundraisers
Questions
Questions
Can you refreeze cookie dough?
Answer
Yes. You can thaw and refreeze cookie dough for up to 1 year.
Questions
How long can cookie dough stay at room temperature?
Answer
Cookie dough can be left at room temperature for 2-4 hours. Shelf-stable dough can go without refrigeration for up to 21 days.
Questions
How long can you refrigerate cookie dough?
Answer
Generally, cookie dough can be refrigerated for about 1-2 weeks. You can refrigerate shelf-stable dough for as long as six months.
Questions
Do you need to thaw cookie dough before baking?
Answer
No. Bake for about 2-3 minutes longer than the original recipe recommends.
Questions
Is cookie dough safe to eat?
Answer
Even though the risk of getting sick from eating raw flour or eggs is relatively low, we don't recommend eating raw dough.
Questions
What's the difference between edible and regular cookie dough?
Answer
Edible dough contains no eggs. Heat-treated flour is also used to decrease the presence of microbial pathogens.
Questions
Are there any allergies associated with cookie dough?
Answer
Cookie dough contains wheat, eggs, soybeans, peanuts, tree nuts, and milk allergens.
Questions
Is cookie dough gluten free?
Answer
No. Cookie dough contains wheat.
Questions
Can you bake edible cookie dough?
Answer
No, it doesn't have leavening agents in it. It won't rise or spread.
Cookie Dough Fundraising Suggestions & Tips
Shelf-stable cookie dough can remain at room temperature longer. This makes order pickup more convenient for you and your parents.
Let your students know why they're selling and how many items you expect them to sell.
Tell everyone to collect money upfront with the orders. Checks are payable to your group.
Remember, successful fundraising requires teamwork. Encourage your students to get family members involved. One idea is to ask mom and dad to take the cookie dough brochure to work.
More Cookie Dough Fundraiser Ideas
Cookies are present in approximately 68% of households in the US. Now imagine that number during the holiday season. According to the South Florida Reporter, Americans eat about 300 cookies every year. This equates to 35,000 cookies in a lifetime!
In another study, 21% of people say they eat at least 10 cookies a week. An estimated 31% of millennials say they prefer cookies over alcohol. This proves a school fundraiser cookie dough fundraiser is a dependable money maker.
Selling cookie dough is versatile because it can be successful both in and out of school. We can find candy, lollipops, and popcorn at the nearest drug store or minute market. But cookie dough is not as easy to come by outside the grocery store.
You can also add cookies to other grassroots fundraisers. For example, at snack tables, parties, or field days. Many colleges use cookie dough fundraising to maintain and grow funds for clubs. Aim to show up in the morning or late afternoon when students are feeling hungriest.
School fundraising is sweeter with cookie dough. We won't encourage the consumption of raw cookie dough. But we love the classic smell of freshly baked cookies —and so does America. Many brochures are available, ranging from $14 to $20.
Our cookie dough is kosher certified and our pre-portioned is our most popular. Every cookie comes out equal, so the kids won't fight over who gets the bigger cookie. Now that makes it all worth what you pay for it.
If you want name-brand recognition, check out our Otis Spunkmeyer cookie dough. Everyone can relate to the great taste and quality behind these names. Otis Spunkmeyer cookies contain no hydrogenated oils, no preservatives, and 0 grams trans-fat.
Nestlé Toll House is a well-known classic that offers shelf-stable cookie dough. These catalogs will add instant credibility to your school fundraiser.
The most popular time for a cookie dough sale will be before Thanksgiving and Christmas. The cookies will contribute to holiday dinners and events. They are also convenient additions to gifts.
You can hand out cookies during Secret Santa, or bring them to school for a holiday party. Everyone wants cookies to come on November 1st.
Our favorite holiday pick is Snickerdoodle, a buttery sweet flavor topped with cinnamon. We offer this flavor in most of our gourmet cookie dough fundraiser brochures.
See tips on how to have a successful cookie dough fundraiser