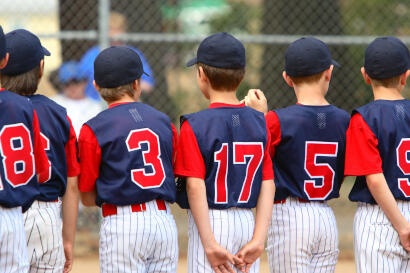 Eliminate taking orders and sending sellers back a second time to deliver merchandise. Instead, let your buyers see the actual product up front.
Over 60 fast-selling products.
Choose from respected name brands like People's Choice beef jerky, Yummy Lix
®
lollipops, and KIND
®
snack bars.
How Does Direct Sale Fundraising Work?
Also known as in-hand or point-of-sale fundraising, showing people the product instead of just letting them look through a catalog is an easier way for many groups to raise money. This can improve buyer confidence.
Having a product in hand also leads to impulse purchasing. This is often true when selling inexpensive treats like candy bars or lollipops. Sellers can simultaneously exchange items for money without returning a second time to deliver items, like with a brochure fundraiser.
Once you determine which product you want to sell, you will want to know how much you need to order. This can be one of the challenges to direct selling. Order too much, and you could have products left over. And if you don't order enough, you'll need to place a second order.
Our 'Calculate Your Profit' tool helps ensure that your order is correct the first time. Enter your group size and the number of items you want each member to sell.
There are two primary ways to place your order:
Prepay with a debit or credit card
Submit a purchase order (Available to public school groups only)
Orders are often processed on the same day and delivered within a few business days. Once you've had your kickoff meeting with your group, we recommend using a tracking sheet to help you monitor your sales. You should also set a deadline date for returning the money.
Why Our Direct Sale Fundraisers?
Best Quality. Our products offer consumers the finest value in fundraising. Sell preferred brands like Popcornopolis®, Yummy Lix®, and KIND® at the lowest possible price.
Show the Product. Let people see what they're buying upfront.
One-stop selling. No going back a second time to deliver the customer's order.
Affordable merchandise. Products sell for as little as $1 each.
Low Minimums. Groups can order as low as 1 case.
Unique 'Calculate Your Profit' Tool. Determine how much product you need to order to reach your fundraising goal.
Free Shipping. There is no cost to ship your order. And if you need to order more, we won't charge you to send any reorders.
Dedicated Customer Service. We're here to support your fundraising efforts. You'll receive quick responses to any questions and relevant sales tips.
No Cost to Start. Public schools can submit a purchase order.
Questions About Direct Sale Fundraising
Questions
Questions
How do direct sale fundraisers work?
Answer
Sponsors order and distribute the product to their group to sell to family and friends. Money is usually turned back into the group within a week. Your profit is the difference between what you pay the company and the money you collect.
Questions
What are your most profitable fundraising products?
Answer
Our biggest sellers are beef jerky, lollipops, and candy bars. On the other hand, custom tumblers are a unique fundraising idea that allows groups to make up to $15 profit per item.
Questions
How do we set up a direct sale fundraiser?
Answer
Select a product and use our secure checkout process to place your order. A second option for public school groups is to submit a purchase order form. We'll then ship you your product.
Questions
Does it cost any money upfront to start?
Answer
There is no upfront cost to start a direct sale fundraiser if you are a public school and use a purchase order. Payment is due within 15 days of receipt of the product.
Questions
How do we track our sales?
Answer
Before issuing products to your group, we recommend using an inventory tracking sheet. This allows you to collect seller contact information, how much product is given out, and how much money needs to be turned in.
Questions
How long do direct sale fundraisers last?
Answer
We recommend giving your group 1 week to sell and return the money.
Questions
Can we sell on campus during school hours?
Answer
Many school districts have rules about selling certain products on campus. Selling is typically allowed before or after school.
Direct Sale Fundraiser Suggestions & Tips
Schedule a time to meet with your group to kick off your sale. This allows you to discuss your goals and expectations.
Set a sales goal for your group members. Many of our cases contain inner carriers with an appropriate quantity of items for each participant to sell.
Periodically remind your participants about selling and your deadline for turning in the money.
Ensure all money is turned in before issuing additional products to sell.
Plan your fundraiser around a special occasion or holiday. This gives people more reasons to buy. Consider theme products like Holiday Smencils or Yummy Hearts lollipops.
Encourage sellers to buy for themselves, their friends, and their family.
Ask interested group members to resell any returned product in exchange for a portion of the profit.
More Ideas for Direct Sale Fundraisers
Ensure you offer people a product you and your group believe will sell well in your area. Consider taking a survey. You can always ask sellers what they think, but be sure to also consult with people at your school. Once you've narrowed your list to 3-5 products, ask people to choose their preference. Consider expanding your reach by doing an online poll.
Confirming that no one else is selling your product simultaneously is important. Many schools require groups to sign up for a specific selling period. This protects buyers from being inundated with fundraisers and prevents product redundancy.
Remember that the cheapest-selling product won't necessarily generate the highest profit. For example, you'll have to sell many more lollipops to bring in the same profit as discount cards.
Pro Tip: Offer the first seller an incentive or special privilege to turn 100% of their money.
Your goal is to create a sense of urgency and get your sellers to turn in their money as quickly as possible. There are ways that you can do that.
Most sponsors pass out products to their group and tell them to sell them to their friends, family, and neighbors. It's even better if participants ask family members to help them sell. For example, parents can take the product to work.
Another fantastic way to generate sales is to arrange with a local store with a lot of foot traffic. You can get permission to set up a table and make a sign informing people about your fundraiser. Some may even throw in a bonus tip at the selling price. This is a terrific way to sell your product in a couple of hours instead of over a week.
Also, consider offering a special prize to whoever turns all their money in first.