Make your catalog fundraiser profitable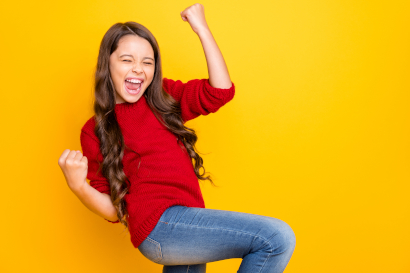 Great incentives drive sales. We offer better prize programs so you can reach your school fundraising goals.
Our prizes are free. From preschool through college, our incentives will motivate your students to sell.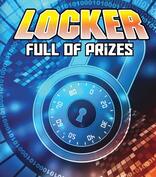 Students can win the latest prizes, toys, and games for selling items out of their brochure.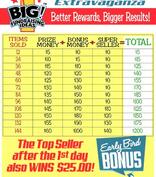 Students can earn custom school embroidered sportswear, or win prize money.
Ideas For Prize Programs
Fundraisers can be…well, fun. The school spirit, the camaraderie, and the amazing products are all exciting components. But let's be honest—selling is even more fun when an incentive is involved. That's why we incentivize everyone who takes part in the sale - from students to parents.
Prizes not only fuel engagement, they create a little healthy competition. This can help raise the most money to help your cause. To explain our incentives, they're divided into 2 categories: traditional and Big Events.
The most familiar of the prize options are the traditional prize programs. This category includes brochures with staggered prize levels. This encourages bigger and better gifts with increased sales.
The prizes come at no cost to the group, and include the latest and greatest toys, games, and gadgets. Even VISA gift cards. Sellers can win things like scooters and mobile devices. Prizes like these are sure to inspire students to excel in their fundraising efforts.
If you want to generate more buzz, try creating a chart that tracks seller progress by class or grade. If it's a class of students, display it on a wall for everyone to monitor and congratulate each other. Watching their peers reach their goals will entice others to do so as well. Suddenly that MP3 player doesn't look so unattainable.
Cash prize programs are also another winning fundraiser incentive. Try this one with older students, like middle and high schoolers. Money is more appealing than toys and gadgets to these sellers. And like the traditional prizes, the more items sold, the greater the cash amount won by that student.
Sports team sponsors can cultivate a sense of school pride and team spirit. They can offer their students apparel with their organization name and coloring. These items can be worn on game day or any other related event.
Big Event prize programs are a powerful tool to encourage more sales. We offer 4 different Big Event experiences, each with its own advantages and appeal.
Super Party
The most popular is the Big Event Super Party. Offer your school an inflatable party for the kids who hit their sales goals. Selling just 8 items will give them access to the celebration.
But a ladder of high prize level targets can grant them more privileges. Like extended time on the inflatables or even 30 seconds in the money machine!
With low sales requirements, this fundraising prize program will get more students involved.
Magic Show
What better way to reward students than to bring in a magic show. The magic show is an interactive incentive that teaches life concepts using illusions. Sell only 5 items and you're in! Make more sales and win more prizes. It's simply magical.
Reptile Show
Another popular prize is the fun and educational Big Reptile Adventures package. All who sell at least 5 items gets to attend this 1-hour assembly of reptilian excitement. 16 items sold entitles them to front row seating at this unique school event. Plus, 100 items sold will get them a photo with one of the reptiles!
Super Splash Party
Perhaps you're doing a spring fundraiser, and you want to continue the theme by offering a splash party. Selling just 8 items gains the seller admission to this exhilarating event.
It's complete with a water slide, water tag arena, wild rapids ride, and slip-n-slide. Just 18 items gives kids a chance to soak their favorite teacher. And 100 items gives them a $100 gift card to the online store!
Prizes guarantee fun rewards for hard work, and sometimes even the parents. They're fun ways to continue the theme even after the sale. Especially when you tie in event-based prizes. What better way to celebrate a successful fundraiser than with a big party?