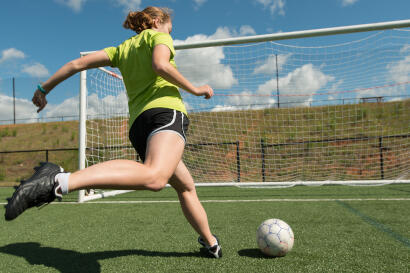 Top Booster Club Fundraising Ideas
Avoid the time, expense, and hassle of having to build your own booster club fundraiser from the ground up.
Make fundraising easy. We'll give you all the tools you need to succeed. Our turnkey fundraisers allow you to focus your efforts on making sales.
Request your info kit
We'll send you our latest brochures to review in the mail.
What is a booster club fundraiser?
Many sponsors don't have the time for fundraisers. This is where booster clubs come in. Without them, groups would miss out on extracurricular activities.
If you want to sell a product, we offer 2 methods. You can take orders and collect money using a brochure, or order the actual product and sell it.
With order taker fundraisers, we'll send you a brochure, order form and money envelope for each seller. When finished, send us the order forms for processing. You'll receive a sales report and an invoice. We'll also work with you to schedule your delivery date.
With direct sale products, you'll need to submit a purchase order. Once you receive your product, you'll have 15 days to pay your invoice. This will give you the needed time to sell the product and collect the money.
What Makes Our Booster Club Fundraisers Better?
High Quality. We offer a 100% product guarantee. If an item arrives broken, we'll replace it for free.
Larger Selection. Choose from over 100 unique fundraisers, including customizable products.
Prepacked Orders. No sorting required. This will make your delivery easy.
Motivational Incentives. Improve sales. Offer the latest in toys and gadgets, personalized sportswear, or cash. All prizes are free.
Bonus Online Selling. You'll receive access to promote your own online store and raise even more money. Only sell virtually? See our contactless fundraising ideas for booster clubs.
Free Shipping. We won't charge you anything to ship your product. Brochure sales have low order requirements.
Responsive Customer Service. Our customers are our biggest priority. If you have a question our experts have the answer.
No Upfront Cost. Book a booster club fundraiser today for free.
Questions About Booster Club Fundraisers
Questions
Questions
What is a booster club?
Answer
Booster clubs are usually run by parents of the students associated with the group. The primary role of the booster club is to raise funds and help coordinate events.
Questions
How do we start a booster club?
Answer
Begin by formulating a plan, select a name, and recruit an initial board of directors. Then draft and file the necessary documents with your state.
Questions
Are booster club fundraisers taxable?
Answer
Tax rules vary from state to state. It can also depend on the type of sale. You may need to apply for an exemption. Learn more
Questions
What are good fundraising ideas for clubs?
Answer
Consider unique ways to promote your organization. Show school spirit and pride with a customized product, like a discount card or tumbler.
Questions
How do I increase our booster club membership?
Answer
​​​​​​Promote your booster club by posting pictures, events, and videos on social media. Another idea is to name a recruitment officer.
Questions
What can athletic boosters pay for?
Answer
Where the school doesn't provide funding, they can buy needed supplies. Or pay the cost of participating in various competitions.
Questions
Can booster clubs give scholarships?
Answer
With the approval of the school district, booster clubs may award scholarships.
Booster Club Fundraising Suggestions & Tips
Use our 'Calculate Your Profit' tool to determine how much to order and how much money your booster club can make.
Set a sales goal for the group, as well as individual goals for each student.
Schedule a formal kickoff meeting with your students and parents. You'll need to sell them on your purpose and explain the fundraising process.
Encourage students to break their sales goal down into shorter daily goals.
Promote your sale on social media and encourage your sellers to do the same.
Set an end date and remind your group about it.
Remind students that checks are payable to the booster club.
More Booster Club Fundraiser Ideas