Elementary School Fundraising Ideas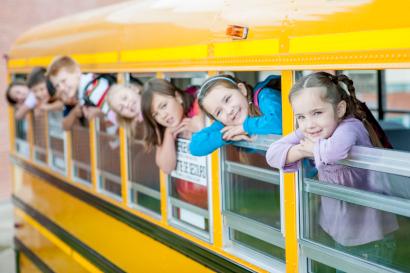 Elementary school fundraising ideas that work.
Get your entire school involved. Offer your community better products and your students a super exciting prize program.
Boost profits by 300%. Our elementary school fundraising ideas work. Discover how much money you can make.
Request your info kit
We'll send you our latest brochures to review in the mail.
How Do Elementary School Fundraisers Work?
Elementary schools raise more money selling products than any other fundraiser. Schools raise over $1 billion each year selling gift wrap, candy, and cookie dough. If you're looking for elementary school fundraising ideas, you're at the right place.
When selling our products, you have two options:
Take orders from a brochure
Order a product and sell it
A brochure sale is a way to go if you want to collect orders and money upfront. Each student receives a brochure, order form, and money collection envelope. After taking orders, send us the order forms, and we'll process, pack, and ship your order.
You'll receive a complete sales report, invoice, and scheduled delivery date. Merchandise arrives boxed by the student and teacher.
If you'd rather show customers a product first, you can submit a purchase order. We'll ship you the product free of charge. Once you receive it, you'll have 15 days to make enough money to pay your invoice and keep the rest as profit.
Why Our Elementary School Fundraiser?
100% Product Guarantee. We offer the highest quality products in fundraising. If a customer isn't satisfied with a product, we'll replace it or refund your money.
Larger Variety. Select a brochure or product from 15 different categories. That's over 100 unique products to choose from.
Better Prizes. For brochure sales, we offer exclusive incentive plans to maximize your sales.
Huge Web Store. Double your brochure sales by also selling virtually. Only want to sell online? Here are some virtual fundraising ideas for schools.
Free Shipping. No charge to ship eCommerce product orders and low minimums for brochure sales.
Timely Customer Support. We'll provide everything you need to succeed.
No Cost to Start. Start your elementary school fundraiser for free.
Questions About Elementary School Fundraisers
Questions
Questions
What are some elementary school fundraisers that make the most money?
Answer
Consider a larger variety brochure that also offers online products.
Questions
How do we start an elementary school fundraiser?
Answer
Begin selling with no upfront costs. Order either brochure supplies or a product to sell.
Questions
Do the prizes come out of our profit?
Answer
No. Our prizes motivate students to sell, and we offer them at no cost.
Questions
What are some elementary school fundraising ideas that improve participation?
Answer
It's important to set clear goals, promote your sale, and to use creative prize incentives.
Questions
Why are elementary school fundraisers important?
Answer
They pay for supplemental needs like educational field trips and new playground equipment.
Elementary School Fundraising Ideas & Suggestions
Communicate your purpose to your students and parents.
Set both a group as well as an individual sales goal for your students.
Attempt to sell a product that no one else is offering.
Explain to your students how they can win prizes.
Use extra selling incentives to help improve sales.
Use our 'Calculate Your Profit' tool to help determine the size of your order and how much you can make.
More Elementary School Fundraiser Tips
Need to raise money for your elementary school? You're in the right spot! Our products and prizes focus on having fun while fundraising for a good cause.
You may need money for school supplies or a class field trip. Regardless, our programs will instill a sense of community and motivate your students.
Elementary school fundraisers often need to be simple and convenient. Variety brochures are effective, but selling a single item might make more sense.
For example, popcorn is a perfect on-the-go snack that racks up sales and has universal appeal. It's also an easy seller at outdoor events such as field days, soccer games, or after-school programs. These are weekly occurrences for elementary schools.
America's Variety Candy Bars sell for one dollar each. They even feature a money-themed design on the packaging! This makes it easy for elementary school kids who may only have a dollar on them. And they're sold at a price that won't break the bank.
Beef Sticks are another easy seller. Catch kids after school and give them a snack for the bus ride home!
If you want something with a lot of wrapping paper, try our Merry Gift Wrap fundraiser. With over 80 heavy-duty and reversible papers, the gift-wrapping options are endless.
You can also offer high-quality gadgets that are handy for chores around the house. This is where the big catalog comes in. Your buyers can get all their holiday shopping done with one fundraising event.
One of our favorite items in the 'CW Home' brochure is the Snap Lid Storage Set. Perfect for storing those leftovers.
Other options include the Gourmet Pies or Ultimate Cookie Collection. People rely on these yearly fundraisers to stock up for holiday gatherings.
For your elementary school fundraiser, consider which prize program best motivates your sellers. Prizes are a good way to incentivize kids and create healthy competition. Teaching students to work individually and collectively toward a money goal is important. Learn why financial literacy is important for elementary school students.
Once students find out their friends sold enough to get a cool prize, they'll start making sales too! With our traditional prize program, the more items you sell, the more prizes you receive.
But the Big Event Super Party takes the cake when it comes to elementary school prize programs. With just eight items sold, any student can join in on the fun of an entire inflatable playground!
There are higher prizes for big sellers too - sell 54 items and you get 30 seconds in the money machine. Even parents will be jealous of that one.
The best elementary school fundraising ideas are always focused on maximizing excitement. High energy will be key to keeping your students engaged.