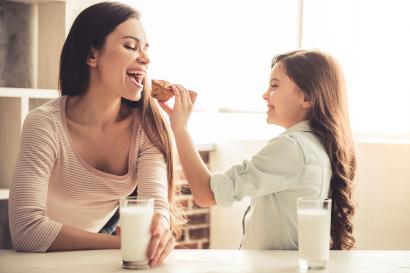 The Ultimate in Gourmet Frozen Food Fundraising
We offer the largest selection of quality frozen food in fundraising. Sell the best-name brands like Otis Spunkmeyer and Cinnabon.
Excellence you can taste. We use real cheeses & eggs, fresh garlic, and premium-quality meats. Most frozen food programs are individually packed according to the seller.
Request your info kit
We'll send you our latest brochures to review in the mail.
How Do Frozen Food Fundraisers Work?
Frozen food generates almost $57 billion in annual sales. Americans are on the go and want their food as quickly as possible. So when it comes to eating at home, frozen food plays a vital role.
The right frozen food fundraiser can make your group a lot of money.
You can estimate your profit before you run your sale. Enter the number of students and how many items you want them to sell in our 'Calculate Your Profit' tool. You'll find our calculator on each brochure page.
Select a frozen food brochure to sell. Each student will receive a brochure, order form, and money collection envelope. Included is a parent letter that's personalized with your group's information.
Once your fundraiser is over, send us your order forms for processing. You'll then receive your sales report and invoice. We'll also work with you to schedule your delivery date.
Why Our Frozen Food Fundraiser?
Brand Names. It's simple. We offer the most recognized brands in fundraising. Expect the best from names like Otis Spunkmeyer and Cinnabon.
More Choices. We offer the largest selection of frozen food in fundraising. Choose a large shopper with plenty of options. Or a smaller, more specialized catalog like a pie or cheesecake brochure.
Prepacked Orders. Most orders are seller-packed, which means less work for you at delivery.
Lower Order Minimums. Reduced shipping costs as you sell more.
Make More Online. Our online store allows your students to raise even more money. This is a great way to reach out to more. Students also receive extra prize credit. Only sell online? See our virtual fundraisers.
Receptive Customer Care. We're here to ensure that everything meets your expectations. Your questions receive a quick response.
No Upfront Cost. You've already collected the money for your orders. You don't pay us until after we process it. Sign up for a frozen food fundraiser today.
Questions About Frozen Food Fundraisers
Questions
Questions
What are the most profitable frozen food fundraisers?
Answer
Variety sells. Otis Spunkmeyer Extravaganza is one of the most extensive frozen food brochures, offering over 150 items. Cinnabon & Pretzels is another popular choice, along with pizzas.
Questions
How can we have a successful frozen food fundraiser?
Answer
It helps if your group knows what they're selling. Ask them to review and highlight a few items in the brochure they think people want to buy.
Questions
When is the best time to sell frozen food?
Answer
Right before a holiday or special occasion.
Questions
How long can frozen food remain unrefrigerated?
Answer
It's best to refrigerate or refreeze frozen food within 4-6 hours of delivery.
Questions
Where can we find frozen food nutritional and allergy information?
Answer
Nutritional facts information is available upon request.
Frozen Food Fundraising Suggestions & Tips
Schedule a kickoff meeting to discuss sales goals and how your fundraiser will work.
Tell students to ask their parents to take the frozen food brochure to work.
Remind everyone that door-to-door selling is not allowed.
Encourage your participants to set smaller daily selling goals.
Participants should introduce themselves and their group to potential customers and explain why they are selling.
Track seller progress.
Encourage both brochure and online selling.
More Frozen Food Fundraiser Ideas