High School Fundraising Ideas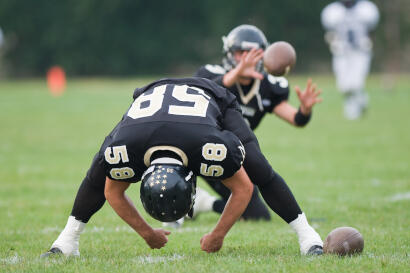 Top High School Fundraisers
Many groups are looking to raise money, so you need to stand out. Make your next sale a big success and use one of our high profit fundraisers.
Up to 90% profit. Easy to start, no upfront costs, and low minimums. Motivate your students with one of our free prize programs and reach your sales goal fast.
Request your info kit
We'll send you our latest brochures to review in the mail.
How Do High School Fundraisers Work?
Of the 17 million U.S. high school students, about 90% are doing extracurricular activities.
Everyone's looking for more creative high school fundraising ideas. That's where we come in. With over 100 best-selling products, you'll find the perfect fundraiser for your group.
Sponsors can either have their students take orders out of a brochure or sell an "in hand" product.
Brochure fundraising requires us to ship supplies to your group before you start. You'll receive brochures, order forms, prize flyers, and money collection envelopes.
Distribute these items at your kickoff meeting to the group. Instruct students to collect orders by showing their brochure to people they know.
After 2 weeks of selling, send us your order forms for processing. We'll send you a sales report along with your invoice and schedule your delivery date.
Each high school student receives an individually-boxed order to make distribution simple.
Or, if you decide to sell the product up front, submit a purchase order. Once we ship the product, distribute it to your students with a deadline date to return the money. Invoices are due within 15 days after receiving the product.
Why Our High School Fundraising Programs?
Top Quality. Many people are already looking to buy the merchandise we offer. We price our products to sell and offer great value.
Huge Selection. Your high school group will enjoy selling our products. Sell a single product like a custom school tumbler, pizza, or a brochure with a variety of options.
Prepacked Orders. No sorting required. Students pick up their boxes and go.
Free Incentives. Sellers can earn cash, customized school sportswear, or cool prizes.
Bonus Online Selling. Make more money online. Only want to sell virtually? Learn about our online fundraising ideas for schools.
Free Shipping. No charge to ship eCommerce product orders, and low order requirements for brochure sales.
Customer Response. Our goal is exceptional service and to make your fundraiser simple and easy.
No Upfront Charge. Book a high school fundraiser today for free.
Questions About High School Fundraisers
Questions
Questions
What are some good fundraisers for high school groups?
Answer
Consider unique school fundraising ideas that other groups don't offer. For example, discount cards, flowers, pizza, or a custom high school tumbler.
Questions
What are some high profit fundraisers for schools?
Answer
The most popular are seasonal brochures, cookie dough, frozen food and popcorn.
Questions
What are some high school creative fundraising ideas that are fast and easy?
Answer
Beef jerky and snack bars are healthier alternatives to selling candy. Scratch cards are another great option and can earn your group up to 90% profit.
Questions
How do I raise money for my high school booster club?
Answer
Booster clubs are always looking to try something new. Try selling something that can be personalized with your school name and logo. Tumblers, discount cards or scratch cards are great examples.
Questions
What is the profit percent for high school fundraisers?
Answer
Profit is usually 40% and can be higher depending on the type of product.
Questions
When should we start a high school fundraiser?
Answer
Plan ahead and start your fundraiser earlier than later. The sooner you approach people, the less likely they've already been approached by others to buy.
Questions
How can we get more high school students to sell?
Answer
Consider adding an extra incentive.
High School Fundraiser Suggestions & Tips
Keep your students focused on the end goal while breaking the sale down into smaller daily goals.
For brochure fundraisers, have students carry a ballpoint pen. Make sure orders are legible.
Continue to emphasize the importance of collecting money up front with the order. Any checks are payable to your organization.
For direct sale products, use a tracking sheet. Collect student information and document the number of distributed items.
During your kickoff meeting, ask high school students to create a list of prospects.
Simplify your students' sales pitch by giving them an easy script to use.
Students should verify their order is correct before taking it home for distribution.
More High School Fundraising Ideas