College Fundraising Ideas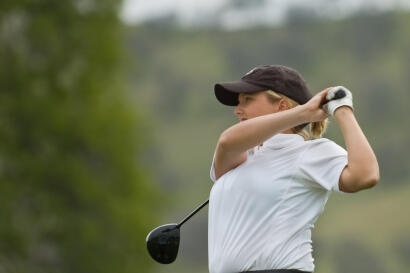 Fast and easy college fundraising ideas.
Keep college fundraising simple. Raise money fast without having to build your fundraiser from the ground up.
No startup fees. We'll provide everything your group needs to fundraise without any upfront costs.
Request your info kit
We'll send you our latest brochures to review in the mail.
How Do College Fundraisers Work?
Joining clubs allow collegians to grow their network while honing important skills. But groups need money, and fundraising can be exhausting. This leaves little time and energy for your ultimate purpose.
We can help your group raise money fast and without the startup costs.
There are two ways college groups raise money with us. They can take orders using a brochure or order and sell a product "in hand".
A brochure sale is best if you prefer to collect money first. We have several college fundraising ideas to choose from. Show items in a seasonal shopper, cookie dough, frozen food, or specialty brochure.
We'll send you brochures for everyone in your organization. You'll also receive order forms and money collection envelopes. After your sale is over, send us your order forms.
Your profit is the difference between the amount you collect and your invoice. Once we process your order, we'll ship you your merchandise prepacked by group members. You'll also receive a sales report for your records.
Another option is to order the product first, then distribute it to your group to sell. You can sell items like popcorn, beef jerky, or pretzel rods.
Order your product online using our purchase order form. Payment is due within 15 days from the date that you receive your product.
Why Our College Fundraising Programs?
Larger Selection. We offer over 100 different brochures and products to choose from. You'll be able to find the perfect college fundraiser.
Higher Value. Our customers sell the highest-quality consumer-based merchandise in the fundraising industry. People already want what you'll be selling.
Simple & Easy. We pre-pack brochure orders by the seller, making delivery a breeze.
Higher Profits. Make up to 90% profit.
Low Minimums. Our order minimums are reasonable, and we offer free shipping.
Promote Your Web Store. Add a 2nd revenue stream. Sell out of a brochure and online. Only sell virtually? See our virtual fundraising ideas for college clubs.
Dedicated Customer Service We're available anytime you have questions. Just give us a call or send us an email.
Start a Fundraiser for Free. You don't pay anything upfront. We'll send you everything you need to start for free.
Questions about College Fundraisers
Questions
Questions
What are some cheap college fundraising ideas?
Answer
Consider offering 'impulsive-buy' products. It's hard to resist items like popcorn, candy, or beef jerky.
Questions
What are the most successful college fundraisers?
Answer
We recommend selling scratch cards or discount cards. Personalize either one with your group name and picture. This is also a great way to promote your club and cause.
Questions
What are some unique fundraising ideas for college groups?
Answer
Promote school spirit and unity by offering a custom tumbler with your name, colors, and logo. Before selling any product related to your school, find out if there is an approval process.
Questions
How long do college fundraisers last?
Answer
If you're selling out of a brochure, we recommend two full weeks. To sell a product, give your group 1 week.
Questions
Why is product fundraising effective?
Answer
Groups raise almost $2 billion each year selling products. The advantage of working with a company is a lot of the work is done for you. Thus, you don't need to design and develop your fundraiser from scratch. Learn more
College Fundraiser Suggestions & Tips
Use our 'Calculate Our Profit' tool to determine how much your group can raise. You can even find out how much product you should order. Enter the number of members in your group and how much you want each participant to sell.
Plan ahead to ensure your products are delivered before an extended holiday or school break.
If selling out of a brochure, promote your online store using social media, text, and email.
Have a sales goal for your group and an individual goal for each club member.
Be sure to check in with your sellers periodically to ensure they're on track to reaching their sales goal.
More College Fundraising Ideas