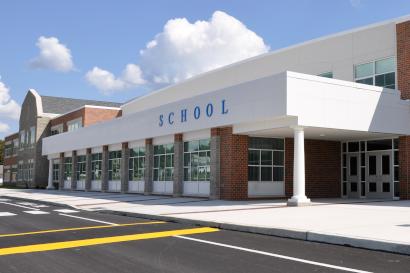 School fundraising ideas that boost profits.
Unique elementary, middle, and high school fundraisers. Fall and spring shoppers, cookie dough, gourmet popcorn, personalized gifts, and more.
Fast & easy profits. Get everything you need to succeed. Start your fundraiser today for free.
How Do School Fundraisers Work?
Each year schools raise about $1.7 billion selling merchandise. We know it works.
But before you start, decide how to sell our products. We offer three ways to raise money:
Take brochure orders
Make sales online
Sell a product in hand
Brochure Fundraising
If you want to take orders first, we'll send you what you need before your start. Each student gets a brochure, order form, prize flyer, and money envelope. Students then show the brochure to neighbors, family, and friends and ask them to buy one or more items. Money collection takes place up front with the order.
Once finished, deposit the money in your account and send us your order forms. We'll then send you a sales report and invoice and schedule delivery. Orders arrive packed by the seller to make distribution easy. Your profit is the difference between what you initially deposited and the invoice.
All of our brochure programs include an online store. This gives students a 2nd way to raise money.
Online Fundraisers
If you want to sell online exclusively, If you want your group to make sales online exclusively, check out our online school fundraisers. There's nothing easier. You have no order forms or money to collect and no product deliveries. Everything ships directly to the customer's home. And to top it off, we offer exclusive prize programs that can make selling online even more fun and rewarding!
Sell Direct
Another option is to order your product up front and then sell it directly to consumers. Instead of using a brochure, your students would have the product in hand.
Knowing how much product to order is essential since you're receiving the product upfront. You'll need to ask:
What is the size of your group?
How much do you want them to sell?
We provide a handy 'Calculate Your Profit' tool on each product page. You'll know how much to order and how much your group will raise.
To get started, submit a purchase order. Payment is due within 15 days of receiving your product.
What Makes Our School Fundraising Programs Better?
Excellent Value. Whether you choose to take orders or sell a product, your customers receive excellent quality at a great price.
Largest Selection. We offer the largest variety of school fundraisers in the industry. Pick from seasonal gifts, cookie dough, frozen food, popcorn, candy bars, and much more!
Dedicated Customer Care We're always available to answer your questions.
Free Shipping. We don't charge for shipping our direct sale products and having low minimums for our brochure programs.
No Up Front Money Needed. Start your fundraiser for free. No payment until after you've collected the money from your customers.
Questions About School Fundraisers
Questions
Questions
Why do we have school fundraisers?
Answer
Funding for extracurricular projects and events normally isn't provided by the school district.
Questions
What are the best fundraisers for schools?
Answer
There are many ways that schools can raise money. For example, they can have events, drives, or sell products. Previous sales experience is often used to determine the method that works best.
Questions
How much do school fundraisers make?
Answer
It usually depends on the size of the group. Smaller organizations can make $1,000 or more. See our high school fundraising ideas. Large school-wide groups often bring in over $50,000.
Questions
Why do schools have so many fundraisers?
Answer
Schools have several minor unplanned sales to meet existing financial needs. Instead, they should take the time to plan 1 or 2 larger ones.
Questions
How long do school fundraisers last?
Answer
It depends on the type of sale. Events like a carnival take place over a day or evening, but much more work goes into planning an event. A brochure sale typically lasts two weeks to give people time to collect orders and money.
Questions
What is the easiest fundraiser?
Answer
The simplest sales campaigns don't require much upfront work. Groups can also complete them in a shorter time frame. Some products, like lollipops or beef jerky, can sell out in 5 days or less.
Questions
What are some good fundraising ideas for schools?
Answer
Variety sells, so consider large fall or spring brochures. Otis Spunkmeyer® cookie dough and Auntie Anne's® frozen food are all popular programs.
School Fundraising Ideas & Tips
Make sure your students understand your purpose and how much money their group needs to raise.
Set reasonable fundraising goals for your students. Also, have them break the sale down into more manageable daily goals.
Have a kickoff meeting with your students. Let them know how the fundraiser will work and what your objectives are.
Encourage students only to approach people they know and trust.
Remind them to sell online to out-of-town family and friends.
Keep students focused on making sales.
Consider adding extra incentives to bring in more money.
Reduce potential sales fatigue by limiting your group to 1 or 2 school fundraisers a year.
More Ideas For School Fundraisers