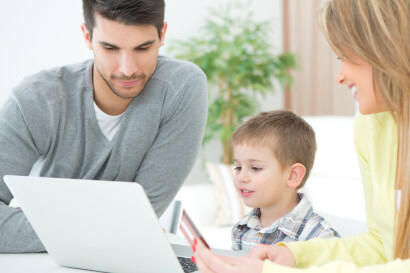 10 Best Virtual Fundraising Ideas for Schools
Use the power of the internet to raise money by selling products online. No person-to-person contact and no school deliveries.
Keep fundraising simple. Sell popcorn, cookie dough, candles, wrapping paper, customizable gifts, and more online!
How Does An Online Fundraiser Work?
Instead of asking for donations, online fundraising works by selling products online. U.S. Consumers spent over $1 trillion online for the first time in 2022. Everyone is looking for innovative online fundraising ideas to make raising money easier.
Touchless or online fundraisers will expand your market. You don't have to take catalog orders in person. Instead, you can ask your group to direct friends and family to your online store in peer-to-peer fundraising. After they place their order, we ship them their product, and you receive a profit.
Sellers can use our email generator, social media tool, and text feature to reach more people. The benefits of online fundraising include the following:
No Face-to-Face Selling. Generate sales by inviting people to your online store.
Larger Market. Virtual fundraising enables you to expand your reach nationwide.
Real-time Sales Updates. You know which group members are selling and how much anytime.
No Paperwork. Virtual fundraising does not require dealing with order forms or collecting money.
Faster Shipping. Merchandise ships directly to customers as orders are processed, so there is no waiting for someone to deliver their order.
No Group Deliveries. Since you don't receive any shipments, there is nothing to deliver.
100% Product Guarantee. We work directly with your buyers to take care of any product issues.
Great Customer Service. Our goal is a fast and easy sale.
No Startup Cost. We won't charge you to set up your store. And there are no order minimums either. Sign up for your online fundraiser today for free. We have some of the most unique online fundraising ideas.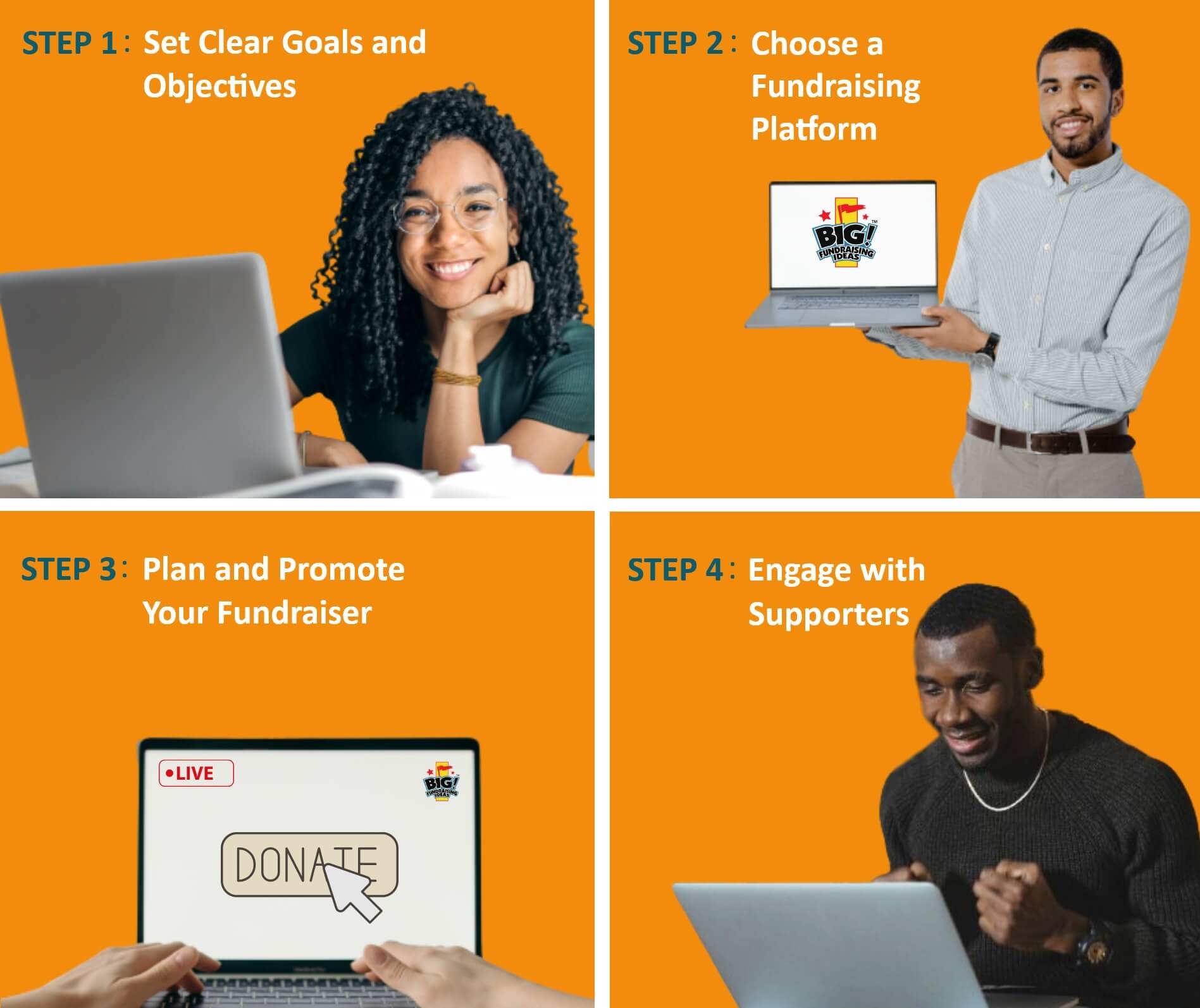 Questions About Online Fundraisers
Questions
How do online fundraisers work?
Answer
Group members promote your online store to people using email, social media, and text. You make up to 50% profit off every purchase.
Questions
What are your most profitable online fundraising ideas?
Answer
Our biggest sellers are popcorn and cookie dough. Flowers are a unique fundraising idea. Or you can offer a large selection of products. Variety sells because people have more options.
Questions
How do we set up an online fundraiser?
Answer
Select a product and submit the 'Start a fundraiser' form to get started. After returning your signed agreement, we'll send you your online store 'prep' instructions and access information about a week before your start date.
Questions
What are some good online fundraising ideas for schools?
Answer
When selling products, be sure to get participants to register. This way, they can share their unique store link with friends and family. Reminding them to keep sharing the link throughout the sale is also important.
Questions
Does it cost any money to set up an online fundraiser?
Answer
There is no cost for us to set up your store.
Questions
How do we track our online sales?
Answer
You can access your online sales dashboard to check your progress anytime.
Questions
Can people donate money?
Answer
Yes. People have the option to donate money as well.
Questions
How long do virtual fundraisers last?
Answer
We recommend keeping your online store open for two weeks.
Questions
How do we get our money for an online fundraiser?
Answer
Your profit payment is typically processed within 15 business days after your store's closure. This ensures a prompt transfer of funds to support your cause.
Questions
Are there any online shipping fees?
Answer
Only the buyer pays a fee to ship them their product. Some of our programs offer customers free shipping once a specific dollar amount is ordered.
Questions
What are some good virtual fundraisers?
Answer
Consider virtual auctions, online donation campaigns, virtual fun runs, and live-streamed talent shows.
Questions
How can I fundraise online for free?
Answer
Utilize social media platforms, create a compelling crowdfunding campaign, engage with supporters through emails, and explore partnerships with businesses.
Questions
How do I host a fundraiser online?
Answer
Choose a reliable fundraising platform, set a clear goal, create engaging content, promote through social media, and provide convenient online donation options.
Questions
How do you sell fundraising items online?
Answer
Create an online store, showcase items with appealing visuals and descriptions, offer secure payment methods, and promote through social media and email marketing.
Questions
How do I set up an online fundraising auction?
Answer
Select an auction platform, gather enticing items or experiences, set starting bids and bidding increments, promote the auction widely, and provide clear instructions for participation.
Questions
How successful is online fundraising?
Answer
Online fundraising can be highly successful when executed well, reaching a wider audience, allowing for easy donations, and enabling creative engagement strategies. Success varies based on the cause and efforts put in.
Online Fundraising Suggestions & Tips
Schedule a virtual kickoff meeting with your group members. There are plenty of free collaborative software tools available. Learn more
Set a seller goal and help your sellers understand what it will take to help the group succeed.
Ongoing communication with your sellers throughout your online fundraiser is vital to your success.
Smaller groups can meet online to discuss sales progress.
Create a sense of urgency by reminding your group regularly how long the online fundraising will be. Stores typically stay open for two weeks.
Give people more reasons to buy by having your virtual events around a special occasion or holiday.
Encourage sellers to buy for themselves, their friends, and their family.
More Ideas for Online Fundraisers