Our Spring Fundraisers Raise More Green
We offer more items in our spring catalogs than anyone. Feature hundreds of spring and summer gifts. Raise money selling out of a brochure or online.
Over 500 items are available online. People will love the selection and quality. Sell more items and make money collection easy.
Request your info kit
We'll send you our latest brochures to review in the mail.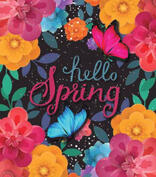 Offer high-quality stainless kitchenware, home gadgets, flowers, candy, and more.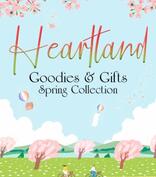 A unique assortment of kitchenware, flowers, jewelry, wild game sausages & more.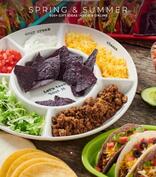 Starting at $8, offer more than 500 quality gift items. Buy from the brochure or shop online.
How Does a Spring Fundraiser Work?
There are plenty of reasons schools fundraise in the spring. Field trips, Teacher Appreciation Week, Mother's Day, and Easter, to name a few.
Once you decide on a spring fundraising catalog, choose a prize program to go with it. Our incentive plans are free and will help motivate your group to sell.
Each student receives a brochure, order form, prize flyer, and an envelope to put the money in. We'll also provide a personalized parent letter with your group's information.
Be sure to have a kickoff meeting with your students. Explain the steps, your sales goals, and how they can win prizes.
You'll want them to approach family, friends, and neighbors and ask people to buy one or more items from their catalog. Spring fundraisers last two weeks to give people time to collect orders and money.
Once you're done, send us your order forms. We'll then process and pack your student's orders. Along with your invoice, you'll receive your sales reports.
We'll also work with you to schedule your delivery date.
Why Our Spring Fundraisers?
Great Products. We offer a large selection of products that target gifts for family and friends. Our spring fundraisers also focus on Valentine's Day, Easter, and Mother's Day.
Affordable Pricing. Our brochures offer more items priced at $12 or less.
Easy Deliveries. All orders are packed by sellers and brought inside your building.
Motivational Prizes. We offer a wide selection of exciting prize programs for all ages. It doesn't matter if you're an elementary, middle, or high school group.
Low Order Requirements. Once you've met our reasonable minimums, there's no shipping fee.
Hassle-Free Online Shopping. Online orders ship directly to the customer, and your school makes more profit. Students also earn extra prize credit. Only sell online? See our spring virtual fundraising ideas.
Quality Customer Care. Our team will answer your questions fast. We pride ourselves on taking care of our customers.
No Cost to Start. So what are you waiting for? Sign up for a spring fundraiser today, and we'll send you everything you need to get started for free.
Questions About Spring Fundraisers
Questions
Questions
What are the most profitable fundraisers for spring?
Answer
Product sales give you the most return on your volunteer hour. Catalogs with the widest variety of well-priced items usually raise the most money.
Questions
What are some good spring fundraiser ideas?
Answer
Focus on selling products celebrating a popular holiday or theme, like Easter or Mother's Day.
Questions
Do we have to pay for prizes?
Answer
There is no cost for prizes; they come packed inside your students' boxes.
Questions
What are the best spring products to sell?
Answer
The biggest sellers are chocolates and candies. But consider looking for a spring catalog that offers various items. The biggest sellers include kitchenware, home accessories, and even flowers.
Questions
Are lower-priced brochures better?
Answer
If you live in an area that is price-sensitive, our all $10 spring catalog may be a good option. It offers great value and selection.
Questions
When is the best time to have a school fundraiser?
Answer
Spring is a great time to have a sale because there's less competition from other groups than during the fall.
Questions
What happens if an item is missing or damaged?
Answer
Most companies offer a no questions asked free replacement policy.
Spring Fundraising Suggestions & Tips
Ask the principal to introduce you and the fundraiser to your students.
Tell your students the purpose and how many items you want them to sell.
Remind your students to keep selling throughout the fundraiser.
Don't settle for the company prize program alone. Offer extra incentives, and you'll increase sales even more.
Come up with something new and creative daily to remind your students about. This will encourage them to keep selling.
Break your sale down into short-term goals that will allow your students to focus on the present.
Encourage students to ask their parents to take their catalog to work.
More Spring Fundraiser Ideas