Heartland Spring Collection
Heartland Spring Collection brochure features a unique assortment of kitchenware, flower bulbs, jewelry, wild game sausages and beef sticks, snack food, cookies, brownies and chocolates to sell.
An online store with over 500 items is included with this fundraiser.
Program Details
Sell online without a brochure? Learn more

Add a Prize Program
Related Fundraisers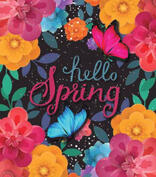 Hello Spring brochure features a large selection of kitchenware, home gadgets, flower bulbs, jewelry, candles, snacks…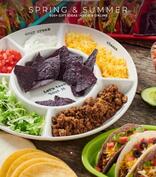 Believe Spring & Summer brochure features gourmet snacks & candies, kitchenware, flowers, jewelry, wax melts,…
What Our Customers Say
The delivery was great! I'm so thankful that all the orders were already packed for the students. It saved so much time at order pick-up. Thanks again for making the whole process easy. I look forward to working with you and Clay again in the future.
Heather McCracken
-
National Honor Society Advisor
Questions about Heartland Spring Collection?
How it Works
How do we raise money?
Your group profits when your participants take orders from their catalog.
Do participants get a brochure to show?
Yes. Every participant receives a catalog, order taker, and money collection envelope.
Is money collected up front?
Yes. Buyers can pay by check, cash, money order, or cashier's check.
They also have the option to pay using their phone. (These orders still need to be written on the order form)
Are there any fees?
There are no setup fees or supply costs to start a Heartland Spring Collection brochure fundraiser.
Can participants earn prizes?
Yes. Prize programs are optional but encouraged. Incentivizing your sellers can increase sales. It's important to discuss your prize program at your kickoff meeting. Then, continue to promote your prizes throughout your sale. This will keep your group motivated.
There is no cost for our incentives.
How soon can we start?
After you submit our start a fundraiser form you'll receive an agreement to sign. It will then take at least 7-10 business days to process your order and pack and ship out your supplies.
How long is the fundraiser?
By default, we'll set your end date 2 weeks after your kickoff date. You can always change your end date. Simply let us know before your sale ends.
Online Store
Can we also raise money online?
Yes, online selling is an important part of your Heartland Spring Collection fundraiser. Prior to your start date you'll receive instructions so your participants can register. Once registered they'll be able to invite friends and family to shop at your store.
Selling online adds a 2nd way for your group to raise money.
Your online store will include additional items not found in the brochure.
Do participants need to register?
Registration is the most effective way to generate Heartland Spring Collection sales online. Once registered, participants can invite friends and family to your online store using text, social media, and/ or email. They'll also be able to log into their sales portal anytime and track their online sales.
Once potential supporters arrive at your store, the participant's name and group appear at the top of the page. This helps to personalize your fundraiser. For example, "Thank you for supporting John Doe with ABC High School Band!"
Registered sellers will also be eligible to earn credit towards prizes. We encourage groups to supplement our prize program with their own rewards. This can bring in even more sales. Here are some incentive ideas.
Do we get our own link?
There are 2 ways to promote your store:
Registration: By default, your group will receive its own group ID number. Participants will need it to register and share your store with others using social media, text, and/ or email.
Direct Link: Or, we can create a unique link that would bypass the registration process. You can then post the link on your website as well as on various social media channels. Your group would also be able to share your link with their friends and family. If you want this option simply let us know in the comments section when submitting your start a fundraiser form.
By promoting a direct link, you will only be able to track online sales as a group, not by individual sellers. As a result, participants would not receive prize credit for selling online.
Online Ship to Group Orders
Another limitation with a single store link is getting items to online customers who choose the 'ship to group' option. Normally when participants register and send out their own unique links and customers make a purchase, orders are automatically tied to a particular seller.
Any items then ship to the group already packed inside the seller's box with their other brochure items. Participants then deliver these items to their customers.
But with the single link option, you will need to let any 'ship to group' buyers know to pick up their order because it won't be associated with any seller.
Can we accept donations?
Yes, Heartland Spring Collection can be set up to accept donations. You make 70% of the donated amount. You have the option to turn this feature off when logged into your portal.
Donations do not count towards items sold.
Can buyers credit more than 1 participant?
Yes. Buyers can choose to support more than 1 participant. Before continuing to the store, supporters would need to select a participant. Then choose the 'Support another seller' link to add another participant.
However, participants themselves need to register individually. Each participant has their own login and sharing options.
Making Sales
Is there a minimum order?
There are no order requirements for a Heartland Spring Collection fundraiser.
How much money can we make?
You'll need to know your group size as well your participant goal. Here's how you can estimate your profit:
Calculation Steps
Participant Count x Participant Item Goal = Items Sold
Items Sold x Average Retail Price = Gross Sales
Gross Sales x Profit % = Group Profit
Example
Let's say you have 60 participants and you set your participant item goal at 10. The items sold would be 60 participants x 10 Items / participant = 600.
Next, determine your gross sales. The average retail price is about $16 so your gross sales would be 600 Items x $16 = $9,600.
Since your profit is 40%, your group profit would be $9,600 x 40% = $3,840.
Keep in mind, our example is only an estimated profit. In reality, participants probably won't sell the same number of items. In addition, the average retail dollars sold per seller will vary.
Can we track our sales?
You may not know how many Heartland Spring Collection brochure orders you get until the end. Yet there are strategies that can give you a ballpark idea. Learn how to track your fundraising progress
But you'll be able to track online sales in real-time. By logging into your dashboard you'll see participants who've sent emails to friends and family as well as up-to-date sales activity.
How do we receive our money?
Brochure Sales: Money and order forms are turned in at the end of the sale. The money gets deposited in the group's account and the order forms are sent in for processing.
Once orders are processed, the group receives their sales reports and invoice. The group sends a check for the invoice amount and keeps the rest as profit.
Online Sales: A credit will appear on your brochure invoice for your online sales profit.
Donations: Any profits from donations are factored into your online sales credit.
What is our profit?
Groups make 40% off of all Heartland Spring Collection brochure and online sales.
You receive 70% of online donations.
(Use the 'Calculate Your Profit' calculator at the top of the page to learn how much money your group can make)
What about sales tax?
Certain states require that we collect and remit sales tax on your behalf to your state's department of revenue. We will need to charge sales tax if your state has determined that we have established nexus and you are not tax exempt. See our brochure fundraising tax guide for more information.
Shipping
How soon do we receive our order?
We deliver brochure orders to your group 3-4 weeks after receiving your order forms. Online orders generally ship to customers within 3 business days after purchase.
How are online customers notified about their order?
Customers receive a confirmation email when they place their order. A notification email is sent once their order ships.
Where do orders ship to?
Product ships out of our Indiana warehouse to all lower 48 states.
How is our order packed?
Orders deliver prepacked by seller.
Is there a shipping fee?
Brochure Sales:
Shipping is free if certain order minimums are met:
Groups up to 100 participants
If you sell 150 or more items there is no shipping charge. A $100 shipping and handling fee will be charged for orders with fewer than 150 items sold.
Groups with over 100 participants
Shipping is free as long as your group averages $20 or more in retail sales per member. (Since the average price of an item listed in a typical brochure is about $14, that is less than 2 items sold per seller)
| | |
| --- | --- |
| Ave. Retail Sales / Enrolled | Shipping Fee |
| $0-$9.99 | $1 / Enrolled |
| $10-$14.99 | 75¢ / Enrolled |
| $15-$19.99 | 50¢ / Enrolled |
| $20+ | No Charge |
A quick way to determine your average retail sales per enrolled is to divide your total sales by your group enrollment. Consider the following 2 examples.
If your group raises:
$2,500 with 150 members, your average retail sales per enrolled would be $16.67. In this case you would be charged 50¢ x 150 = $75 (See chart above).
$3,500 with 150 members, your average retail sales per enrolled would be $23.33. In this case you would not be charged a shipping fee because you reached $20 per enrolled group member.
Online Sales:
Sellers invite buyers to shop at your online store using email, text, and/ or social media. There are 2 ways that buyers can choose to have their online order shipped:
1. Ship to Buyer
Customers pay a shipping fee at checkout to have their order shipped direct to them. Free shipping on all orders over $100.
| | |
| --- | --- |
| Order Amount | Shipping Cost |
| $0-$10 | $7.99 |
| $10.01-$20 | $9.99 |
| $20.01-$30 | $11.99 |
| $30.01-$40 | $12.99 |
| $40.01-$50 | $14.99 |
| $50.01-$100 | $15.99 |
| Over $100* | Free |
*The following states have a $120 free shipping minimum order requirement: AZ, CA, CO, ID, MT, ND, NM, NV, OR, SD, UT, WA, WY
2. Ship to Group
Buyers also have the option to ship their order to the group. In this case there is no shipping fee but buyers pay a 5% processing fee to have their order shipped to your group.
NOTE: Both brochure and online sales count towards the free shipping minimum requirement
Do you ship orders to sellers?
Yes this is an option. Instead of shipping Heartland Spring Collection brochure orders to your group, we'll ship them to each participant. Sellers would then need to distribute items to their customers.
Home delivery fundraisers go by the following profit margins:
| | |
| --- | --- |
| Retail Sales | Group Profit |
| $1,000 to $14,999 | 30% |
| $15,000 | 32% |
Orders under $1,000 in gross sales will be shipped to the group.
How are product issued handled?
If you have any items that need replacing, you'll need to submit a form that we'll attach to your delivery notice email. Sellers will have 7 days to report any missing or damaged items. Groups are allowed 1 submission per fundraiser.