Seasonal Fundraisers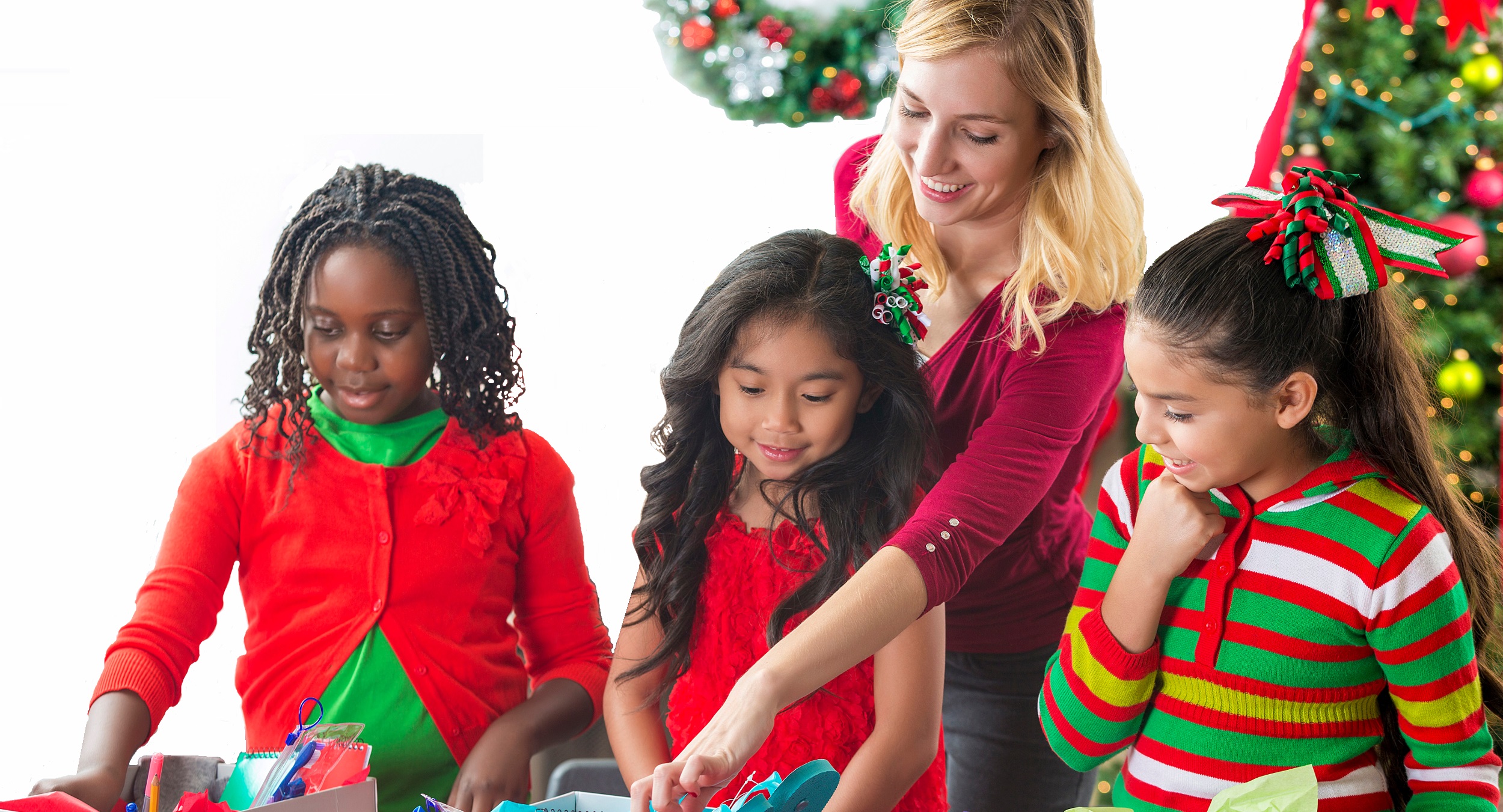 A school fundraiser for every season
Whether you need a fall or spring fundraiser, we've got you covered. People love to buy gifts for the holidays or any other special occasion, like Easter or Mother's Day.
We offer the largest seasonal catalogs in school fundraising. The bigger the selection, the more choices people have. This translates into more sales for your group.
Learn about our products
Offer a higher-quality fall catalog. Kitchenware, home accessories & personalized gifts.

25% more paper. Over 80 exclusive designs to choose from. All rolls are reversible.

This earth-friendly fundraiser features a selection of flower bulbs and bare root plants.

Great for special occasions. Sweet Yummy Lips come in many passionate flavors.

Trick or treat! Lolliween lollipops are offered in 3 scary shapes and 6 spooky flavors.

A Valentine's Day best seller. Yummy Hearts lollipops include 9 romantic flavors.

Comes in 5 fruitful scents. Each smencil comes inside its own recyclable plastic freshness tube.
How Does a Seasonal Fundraiser Work?
It's no wonder so many schools fundraise before the holidays. Sales in November and December alone represent about 20% of the total annual amount each year. National Retail Federation expects holiday retail sales to increase by 4.2% over the previous year and could reach $730 billion.
Compared to any other product sale, fall and spring variety brochures by far bring in the most money for school groups. Fundraising for the holidays, or any special occasion is always a great time to have a fundraiser.
We offer 2 ways that groups can raise money selling seasonal products. They can either take orders first by showing items in a catalog, or sell an actual product.
If you want to collect orders before placing your order, brochure fundraising is the way to go. We'll send you enough brochures for everyone in your group. They'll also receive order forms and money collection envelopes. After taking orders, send us your order forms for processing. You'll then receive a sales report and invoice. Finally, we'll work with you to schedule your delivery date.
Or, you may want to order the product first, then sell it. This requires that you submit a purchase order. You can easily determine how much you should order by using our 'Calculate Your Profit' tool found on each product page. You'll have time to sell and collect the money because payment isn't due until 15 days after receiving your product.
What Makes Our Seasonal Fundraising Products Better?
Top Quality – We offer the finest consumer-based products in the industry. Be sure to ask us about our 100% product guarantee.
More Selection – Choose from several fall and spring variety shoppers, flowers, lollipops, smencils, and more.
Higher Profits – Make up to 54% profit.
Free Shipping – All of our seasonal products ship free of charge. If using a catalog, you'll receive free shipping once our low minimum requirements are met.
Best Customer Service – We'll work hard to make sure you're satisfied. Let us know how we can help.
Start for Free – There is no upfront cost, so start a fundraiser with us today.
Questions About Seasonal Fundraisers?
What is the most profitable fall fundraiser? Most school choose to sell out of a large fall brochure that offers autumn, winter and holiday gift items as well as wrapping paper.
What are some fast and easy fall or spring fundraising ideas? Lollipops offer a wide variety of themes and are quick sellers because both students and parents alike can afford them.
What are some unique seasonal fundraisers? Consider a smencil fundraiser. They're made from 100% recycled newspaper and plastic, and students love them.
How can our school have a successful spring fundraiser? Establish a strong purpose that everyone can rally around, provide incentives that will motivate your students to sell, and continually track their progress.
What can our school sell for Halloween? Halloween Smencils and Lolliween Lollipops are perfect for the occasion.
What are the best Valentine's Day fundraisers? Think about something that sells quickly like 50¢ Yummy Hearts Lollipops or $1 Valentines Smencils.
What can our school sell as a holiday fundraiser? Either Merry Pops or Holiday Smencils are easy to sell when you need to raise money fast.
Seasonal Fundraising Ideas & Tips
Using a tracking sheet will allow you to constantly monitor your product inventory during your sale.
Establish individual sales goals for your students.
Meet with your students to explain how your fundraiser will work.
Remind students to introduce your organization to potential buyers and why they are selling.
Students should only approach people that they know.
Reinforce the importance of being prepared by having their brochure, order form, money collection envelope, and a pen in their possession.
Checks need to be made payable to your organization.
Establish and remind your sellers about your end date.
Accordion Content
Seasonal Fundraising
Seasonal fundraisers leverage holidays and timely needs and interest to deliver big results for your school. Consider an annual sale to help establish a tradition that your community can look forward to each fall or spring.
Considerations for a Fall Campaign
Sales campaigns are often focused on gift giving, especially during the Fall or Winter. In order to get the most out of your opportunity, make sure that you've selected the perfect product for the needs of the season. If it's springtime, focus on Mom, Easter, or Earth Day.
If it's a fall or winter program, try putting more attention on meeting the needs of families for Thanksgiving and Christmas. Both take advantage of a time when people are willing to spend money. Why not offer them a chance to buy a quality gift that also gives back to the community?
Spring Fundraisers
Spring is all about the outdoors. Field days at school, pool days over spring break, and possibly even trips to the beach can make for fun adventures. Maybe you want to come back from Spring Break with enough money to go on that big band trip to D.C.
Make this possible by focusing on gifts for moms, with items such as flower seeds or candles from our spring catalogs. Offer a variety of food mixes, which can be prepared to enjoy later at a picnic in the warm weather.
With adult supervision, try making sales outside at places like the park in your neighborhood, the pool at the clubhouse, or at local community centers. A successful spring campaign not only focuses on the outdoors, but happens there as well! Meet people where they want to be and sell in settings that help people visualize themselves using the products you're offering.
Seasonal Catalogs for Fall
Fall fundraisers should be even more focused on gift giving, after all, it isn't the holidays without a little retail therapy. Just like spring, they can be very niche. Start by identifying the holiday you're focusing on, or the target audience. Are you concentrating on Thanksgiving and mothers busy in the kitchen? Or are you selling for Christmas, with an emphasis on gifts for everyone?
Accentuate how a brochure is a one-stop shop for gifts and wrapping needs. Consider coming up with some creative "complete package" gift options, where you pair some coordinated items with a beautiful gift wrap. If you want to focus on stocking stuffers at a slightly lower price point, Holiday Time Traditions may be the brochure you choose.
Our seasonal catalogs open a world of sales opportunities. As long as you've connected the dots and selected a program aligned with the right product that makes sense for the time of year, with some dedicated effort, you should be able to reach your goals. Make sure to plan to finish selling about three weeks before the holiday or special event you're planning. That will ensure customers get their orders in time for celebrating.
Request your info kit
We'll send you our latest brochures to review in the mail.