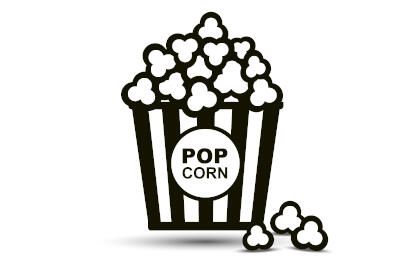 How our products work
Already know what you want to sell, or still not sure? Not all products work the same way.
Understand your product. Learn the ins and outs so you can be sure it's the best fit for your group.
Request your info kit
We'll send you our latest brochures to review in the mail.
Why are brochure fundraisers effective?
Unlike do-it-yourself campaigns which tend to be more labor-intensive, with a brochure fundraiser, we'll provide the resources you need to run a successful campaign. We're available to provide guidance and support, reduce volunteer time and help maximize sales. In addition, there's no upfront cost for any of our materials. Each year, non-profit groups net about $2 billion selling out of a brochure. See our brochure fundraisers
What types of brochures do you offer?
We offer a wide assortment of brochures, like seasonal shoppers, cookie dough, frozen food and specialty brochures. See our brochure fundraisers
Can we choose more than one brochure?
You have several options to choose from. We'll help you make the best choice to maximize your sales. In most cases selecting one brochure works best. See our brochure fundraisers
When will we receive our merchandise?
Merchandise delivers approximately 3 to 4 weeks after your order forms are received by our packing company.
Where should we distribute our merchandise?
Gymnasiums, cafeterias or other large centralized areas make excellent distribution areas for your merchandise.
What if an item needs replacing?
We'll replace any missing or damaged items, no questions asked. In addition, you're not required to return any damaged merchandise.
Should an item not meet the expectations of a buyer, we'll immediately credit back the amount that was billed on your invoice. We have a 100% satisfaction guaranteed policy. See our brochure fundraisers
Can cookie dough be left unrefrigerated?
Our cookie dough and frozen food fundraisers are shipped on a refrigerated carrier. Merchandise arrives frozen and should be distributed the same day it's received. If the product is not picked up by the end of the day, arrangements must be made to refrigerate the items. We're not responsible for product not stored properly.
What do we need to know about selling frozen items?
There are differences you'll need to be aware of if you decide to sell frozen merchandise. For more information, see our cookie dough or frozen food sections.
What types of product fundraisers do you offer?
How do we pay for a direct sale fundraiser?
We offer 4 different payment options, including submitting a purchase order, paying with a credit card, using PayPal, or sending in a check.
How does our merchandise arrive?
Larger orders will usually deliver via a common carrier like FedEx Freight. For smaller orders we typically use UPS or FedEx. Your merchandise will arrive prepacked by individual seller for most of our programs. See our brochure fundraisers