Image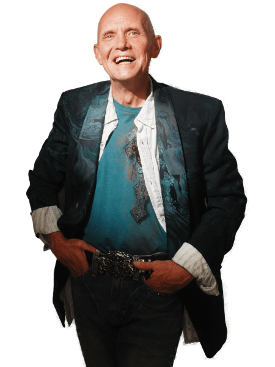 Peter Hinrichs has spent the last forty-five years of his life performing, teaching and educating. While he has taught people from age five to eighty five, he is happiest when working with young people. Peter has worked as a youth program coordinator, family counselor, substance abuse counselor, runaway house manager, and life skills trainer.
Peter's teaching credentials include such diverse subjects as English, communications, algebra, drama, magic, and puppetry. Peter's performing background includes acting, directing, and working backstage on over 200 different productions. He has been a professional magician for the last 30 years, under the name of Peter the Adequate, winning several awards and heading up numerous magic organizations. He is also the co-founder of The Magic Camp in Austin, Texas. As creative director of the camp, he taught magic and life skills to thousands of children and young adults.
Peter's goal at every presentation is to make the students forget that they are there to learn until the presentation is over, at which point they discover that they have learned far more than they expected. It is for this reason that Peter has earned the title of "Stealth Motivator".
Request your info kit
We'll send you our latest brochures to review in the mail.