Image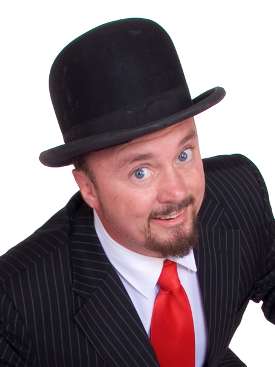 Mark Byrne has been doing "edu-tainment" for over 20 years! He performs magic and balloon shows for pre-k, elementary, middle and high school audiences. He is a level 2 vendor with the Florida School system and is 'Jessica Lundsford Act' approved. His innovative programs have addressed Character Development, Pollution, Art Education and Child Safety. He is also a presenter at teacher conferences and business groups. He is a triple threat performer equally versed at improvisation comedy, magic as well as balloon sculpturing. Mark has traveled as far as China to perform. He was featured in a popular e-mail about balloon outfits and is one of the top balloon fashion designers in the world. Having deep roots in education, Mark is a life-time learner who also teaches other entertainers how to be better performers. Mark lectures regularly at major conventions, has authored several papers and has produced many DVDs.
Request your info kit
We'll send you our latest brochures to review in the mail.