Image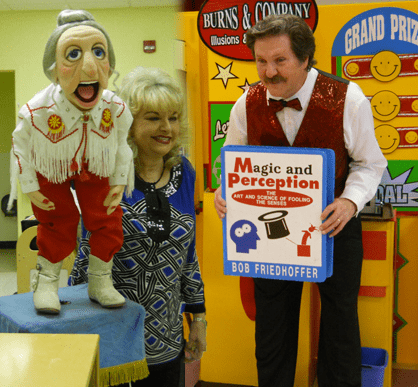 Kathy is a former school teacher and master ventriloquist with a host of characters. Don majored in art and creates the colorful sets. He is also a mime (Little boy actor) and magician. They have been performing professionally for over 25 Years for elementary school students from Pre-K to the 5th Grade.
They specialize in covering various age appropriate topics such as character education, bullying, peer pressure, conflict resolution, reading as well as drug and substance abuse.
Request your info kit
We'll send you our latest brochures to review in the mail.