Image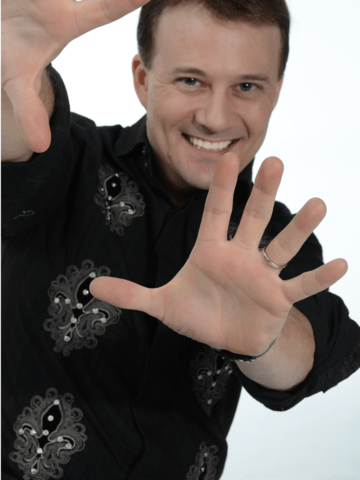 Cody Fisher has been an educator and entertainer for all of his adult life. He has taught academic courses at the high school and university levels and has lectured in the United States, Mexico, Canada and Europe. While a lecturer at The University of Texas in Austin Cody was the recipient of the prestigious "Faraday Award for Excellence in Teaching".
He is the author of numerous articles for national and international periodicals and has been the subject of many stories in various national publications. He has been a featured guest on television and radio, and recently was highlighted on NPR. He was also awarded the "Leslie Guest Award of Excellence" for his monthly column in M.U.M., an international trade magazine for entertainers.
Cody is also an award-winning magician. He has performed and taught magic to children and adults around the world. Cody is also a repeat performer at the world famous "Magic Castle" in Hollywood, CA.
Cody's speaking abilities reflect his vast experience in teaching and writing combined with his talents as an entertainer. The result is a very special series of informative motivational programs that are highly entertaining and educational. These programs are the cornerstone of MotivationalSchoolShows.com.
Request your info kit
We'll send you our latest brochures to review in the mail.