Image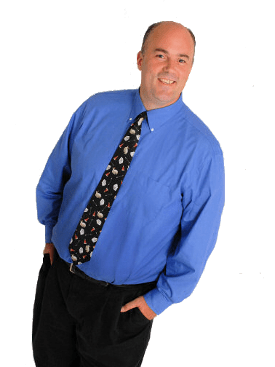 Since 1994, Alan Smith's magic shows have delighted thousands of children all around the country. His shows are memorable, interactive and fun, and include such amazing magic as vanishing birdcages, levitating a student in mid-air, and even sawing a principal in half! His popular, curriculum based theme shows are also drawing rave reviews. Here are just a few reviews:
"I saw an entire gym full of students scream, laugh and cheer at his show. Alan uses age-appropriate humor, as well as really cool tricks, to delight his young audiences."
Kelle Barr, Reporter for The Kalamazoo Gazette
"Alan Smith captivated my students! They talked about the show for days afterwards. His show inspired some creative thinking and deductive reasoning that was really exciting to witness!"
Cheryl Van Engen, Mattawan Later Elementary School
"Our students were in awe during Alan's program. The audience participation was definitely one of the highlights. We will definitely have Alan razzle-dazzle our students again!"
Mary Puckett, Principal, Paw Paw Later Elementary School
Alan is a full time performer, performing anywhere between 30-50 times per month. Don't miss out,...bring Magician Alan Smith to your school to see what everyone else is talking about!
Request your info kit
We'll send you our latest brochures to review in the mail.