What does my fundraiser need to be successful?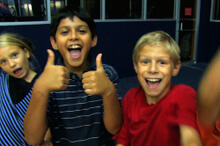 students-enjoying-super-party-event.jpg
To succeed at fundraising, it helps to have an enthusiastic volunteer sales force, outstanding products, and superb coordination, from order taking to product delivery. All school-wide fundraising programs receive our guidebook, which provides step-by-step instructions on how to run a sale.