Image

Discover 6 Personas that Make for a Dynamic Fundraising Team
Fundraising for schools (or any organization) is by no means a cookie-cutter job. It can be led by, and indeed requires leadership from, various types of leaders and personas.
Understanding some of the key motivations, behaviors, strengths and weaknesses of fundraisers requires is key to forming effective teams and creating a fundraising strategy that delivers success.
Here, Big Fundraising Ideas explores some of the common fundraiser personas, unpacking what "makes them tick" to provide you with the insights needed to better understand and appreciate those who share your common goal of raising big money for your school.
As you read through these personas, consider how they could benefit your school fundraising team. Ask yourself questions like:
Where are the gaps in our fundraising team?
Which persona most describes me? Which persona least describes me?
What changes can our school fundraising team make to help motivate these different personas?
Data-Driven Diane/Dan
School fundraising programs can benefit from this contemporary persona that feels at-home in spreadsheets and facts.
Motivations: Making progress on the bottom line motivates those who are "data-driven". They feel good when weekly reports are given about the status of a fundraising program. They are empowered when metrics are included in the decision making process. Setting quantitative goals and collecting data will get the most out of this persona.
Behaviors: Data folk can be difficult to understand, but often provide important insights to why certain qualitative trends are appearing. They may frequently ask for updates on sales goals and student participation. They will likely be hyper-organized and prefer graphical depictions of processes as opposed to lengthy verbal instructions.
Strengths: Fundraiser strategies, like those suggested by The Fundraising Authority, need to be based on facts, and your data-driven team members can help you get to these facts with ease. They will keep your strategy and timeline on track by enforcing benchmarks and letting you know how close you are to reaching your goal. Data Dianes/Dans are often at ease with technology as well, something which you can leverage for cost and time efficient processes.
Weaknesses: The data's in the details, so you may find this persona to get stuck in the trees and miss the forest. The finite nature of numbers games can make it difficult for them to cope with aberrations and sudden changes or compromises. Work with them on remaining realistic and mediating their spreadsheets with the infinite complications associated with running a major school fundraiser. If you really want to dig in, consider these characteristics of data-driven people offered by Ben Garvey of The Data Point.
Creative Carla/Carl
These "Mad Men" of the fundraising world are all about curb appeal. You'll want them on your team if you need to get a message and a mission across in style.
Motivations: School fundraisers have a certain home-grown feel to them, but that doesn't mean they can't have an appealing identity. Creative design and communication has a big role in community fundraising. Folks who value this are motivated by cohesion, aesthetics and identity. They seek unity in the message and purpose of the school fundraiser, and want it to look good while doing good. They're probably also motivated by relevance and current trends in pop-culture.
Behaviors: Creative types will often want the last gloss on something to tidy it up and make it "brand-compliant." In the corporate world, these folks would adhere strictly to a style guide and moderate details that less aesthetically-focused people would consider insignificant. They may make suggestions that seem critical, but are actually focused on piercing through obstacles inherent in fundraising by a compelling image and message. They're likely to gel well with product-minded salespeople and social-media wizards.
Strengths: Look and feel is in the purview of Carla/Carl. They often can make a flier look better and a paragraph read better. If you need templates, PowerPoints, fliers and catchphrases, look to these folks who intuitively understand how to make an appeal that will reach your unique audience. They can also offer a team a sense of unity by dreaming up a creative concept that helps people relate to the mission of your fundraisers.
Weaknesses: Creative types are often not as keen to adhering to budgets (but can benefit from being given one!), which is a natural consequence of the price of appealing marketing collateral. They may also prefer to think in the abstract and work in fluid situations. This can be a challenge school fundraising programs often demand "all hands on deck" for the brass tacks. Motivate them by offering up practical tasks related to creative vision, such as getting packets printed or stuffing goodie bags.
Events Erica/Eric
Fundraising events can be a polarizing task: most people either love them and are inherently logistical, or have an aversion to the balancing act of keeping a show on the road.
Motivations: The big reveal motivates Erica/Eric. They like seeing people come together for an experience, rather than a discreet moment or product purchase.
They like combining elements to create an effect. In the corporate world and large-scale fundraising, events coordinators often seek exposure and acclaim in the form of earned media. Similarly, they'll love if their fundraising event is the talk of the town.
Behaviors: Timelines and schedules rule the world for events people. They'll want to know how things flow and fit together, and likely seek to plan ahead and develop contingencies; after all, nothing is worse than when a major piece of an event falls through without back-up. Events people are also likely to cast grand visions, but can still commit to details when needed.
Strengths: Planning and foresight are the major strengths of events-minded team members. They are able to anticipate areas where things might fall through, and know how to create a kick off, celebration or reward experience that conveys a sense of meaning in a somewhat tangible way. Events-people can also help keep a calendar given their proficiency in scheduling a run-of-show.
Weaknesses: Not all fundraising programs, especially for schools, lend themselves to big events (though our Big Event Prize Programs are adaptable for nearly any school!). For people used to events-driven fundraisers (5ks, marathons, dance-a-thons, carnivals, etc.), they may not be able to see how to translate their skills into something workable for a product fundraiser. Their solutions may be limited to those that bring people together. Engage them in helping set-up meetings to keep them motivated throughout.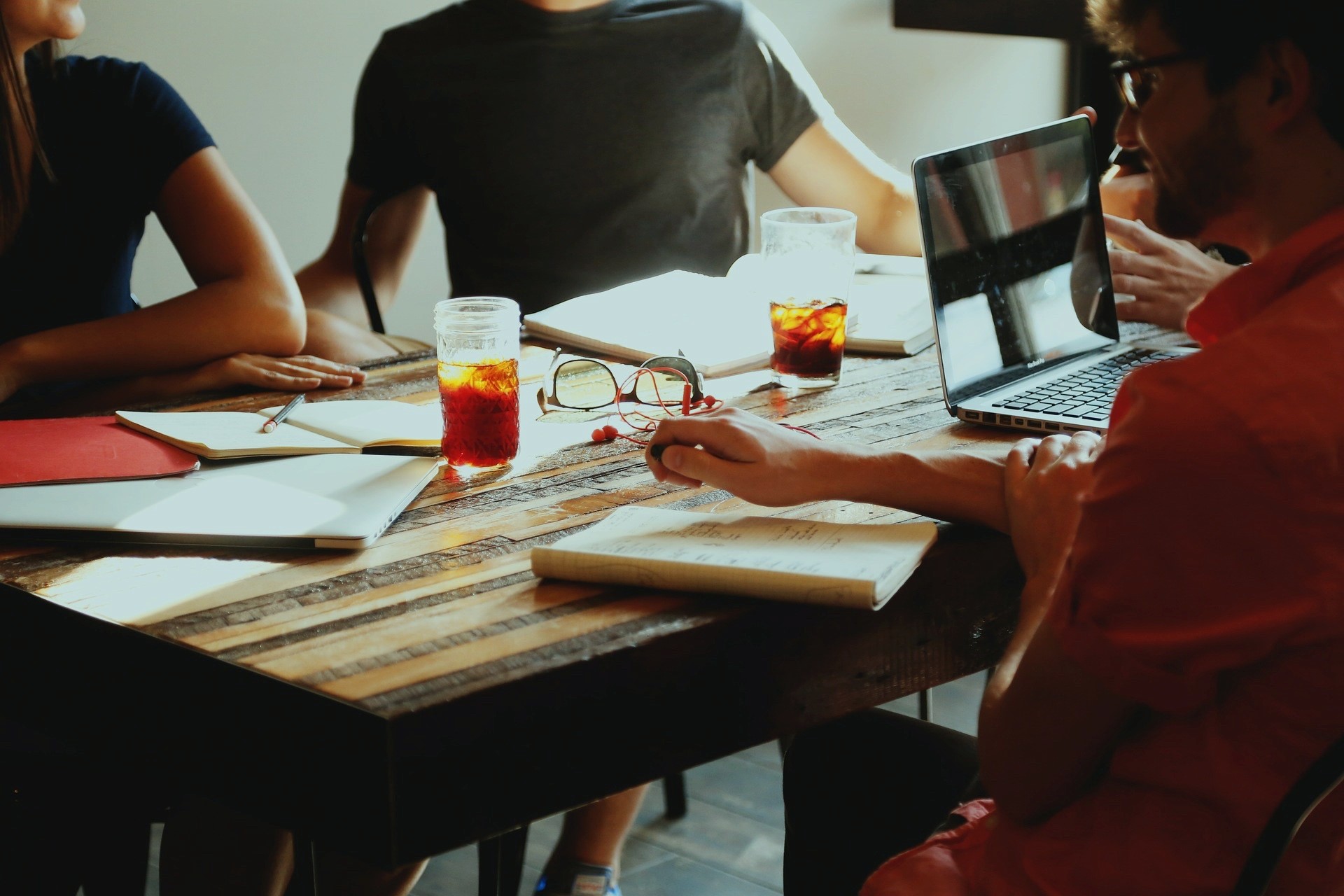 Product Patricia/Pete
Fundraising for schools relies heavily on picking and selling the perfect product—and products need champions and ambassadors!
Motivations: School fundraisers were meant for Product Patricia/Pete. They have a knack for sales, and like the thrill of the cold call. They're motivated by changing minds and winning over customers. For them, getting a product into the hands of a member of the community is the best feeling.
Behaviors: Patricia/Pete will want to be deeply involved with the product selection process if your school chooses to go this route. They will push for the products to be front and center in collateral and other communications. Patricia/Pete may also be interested in learning about their audience at deeper level than other members. Their focus is on the pitch at all times.
Strengths: The salespeople on your team are probably very strong oral and written communicators. They have a persuasive ability unrivaled by most and can change someone's mind in a single conversation. They're good at delivering passion, belief and purpose, connecting sales to mission with members of the community. They will be your product's biggest advocate, which may well encourage others on the team.
Weaknesses: The fundraising product is a key factor, but it's certainly not the only factor! Product-minded members might get too focused on sales, and have difficulty executing on factors related to planning, which is still key to their success. Help them by offering consistency in messaging and framework for performing. They'll thrive with sales goals and teams they can encourage through incentives.
Motivator Marcia/Mark
Fundraisers for schools require and enormous amount of energy for success. Motivators fill in the encouragement gaps when times are tough.
Motivations: Making other people happy makes them happiest. This is a huge asset for the team when faced with the challenges. They like the "warm and fuzzies," and want the whole process to be chock full of team synergy. Incidentally, a lack of success may also be motivating for the motivator, as they are particularly sensitive to when team morale is low.
Behaviors: Motivators are the source of encouragement. They'll regularly offer positivity during meetings and highlight success. Motivators tend to be high energy, social and conversational. This can rub some people the wrong way, but when channeled effectively, can have a net positive effect on the fundraising experience.
Strengths: Motivators have enviable social savvy. They work a room and make friends easily. Motivators are apt for building relationships and teams by making people feel good and valued. They help individuals see their unique place in the process. They also tend to be willing serve with enthusiasm in various roles. Put them in the community or at the check-in table; these friendly faces will make a great first impression.
Weaknesses: The realities and difficulties of school fundraising can hit motivators hard. They're susceptible to demoralization if goals aren't met. Remember that your encouragers need encouragement, too!
Social Samantha/Samuel
School fundraisers from the millennial generation can wield the power of the millennial generation.
Motivations: Social sellers are motivated by creative connectivity. They live in a world of digital engagement motivated by likes and shares. Give them a platform and an audience, and the social sellers can make your product shine by leveraging the rapid sharing of content. They love to place in spaces like Facebook, Twitter and Instagram, and see success in unique.
Behaviors: Social sellers are plugged in, so communicating with them via the Internet is probably your best bet. They're interested in trends, headlines and quickly digestible information. Being and staying relevant is of great importance to the social seller. Use this to your advantage in reaching wider audiences with your fundraising goal and products.
Strengths: Samantha/Samuel can mold your message for today's consumers. They know how to craft things in 140 characters or less, employ a good hashtag and work a Facebook event. Let them have free reign in this space, and translate these social elements across your communications to create an added layer of engagement or monitoring. They'll work well with Data Dana/Dan.
Weaknesses: Product fundraisers often reach a more traditional audience through grassroots networks which may or may not intersect with social media. Social folks may find themselves struggling to work in a particular demographic, and push digital solutions before the consumers in your area have adopted social media as a fundraising marketplace. Help them find ways to add value, even if that means fostering intra-group social media networks.
Don't panic if you can't fill all of these roles in your own school; folks have met their goals with a far less diverse team. Do, however, keep on the lookout for these particular skills and personas, as they can create an unstoppable team dynamic that will help reach new audiences with greater efficiency and impact.
And, it goes without saying, these characterizations are mere generalizations. Your teammates may be able to operate in many of these modes simultaneously. Take the time to get to know the volunteers and faculty members who are making the fundraiser possible, and ask them what they're passionate about and what role they seem themselves playing. No matter what persona you relate to most, interpersonal skills are the glue that will create a rock solid team to get your school the money it needs to reach its goals.
Want to learn more fundraising news and advice? Subscribe to our free monthly newsletter, where we share best practices, insider scoops, and more.
Author Bio

Clay Boggess has been designing fundraising programs for schools and various nonprofit organizations throughout the US since 1999. He's helped administrators, teachers, and outside support entities such as PTAs and PTOs raise millions of dollars. Clay is an owner and partner at Big Fundraising Ideas.