Image

How school fundraisers benefit from connected & communicative leaders
In an earlier post, we shared that a survey conducted by the National Association of Elementary School Principals (NAESP) found that 94% of schools fundraise to cover gaps in resources. In the same survey NAESP also found that 67% of principals will delegate the management of a fundraiser over to volunteer leadership, like a Parent Teacher Association (PTA) or Parent Teacher Organization (PTO).
Now, consider that a given Parent Teacher Association or Parent Teacher Organization is comprised of at least 8 active board members to fill basic roles. Multiply this by more than 100,000 elementary, middle and high schools, and you've got nearly one million parents who bear the weight of helping their child's school make ends meet.
The reality is that school fundraising programs just might be one of the most taxing tasks for the volunteers who selflessly offer themselves up to help schools close those critical gaps in funding. The result is that volunteers find themselves in a position of leadership, working with their peers and the parents of other children, as well as school administration and members of the community. Juggling these tasks can make a mom feel like a full-time resource development officer who still has to get the kids to school on time.
Given the transient nature of any student body, leadership is often only as consistent as a child's tenure at a given school. Turnover and changes in PTA/PTO leadership, as well as among faculty and staff, can make cultivating community relationships difficult and fundraising even harder.
As recently as 2014, The Association of Fund-Raising Distributors and Suppliers (AFRDS) reported that product sales alone are bringing in more than $1.4 billion annually, with more than 85% of that sum going to schools. With this kind of return, you can bet that, despite their challenges, school fundraisers will continue to be a part of your child's educational experience.
While most schools opt for an easy and impactful turnkey fundraising idea that often has the potential to raise big money, much of the success rides on a volunteer committee's ability to organize and implement these tools
To raise the most money, a fundraiser needs leadership that is inspired, connected, and communicative. Big Fundraising Ideas unpacks each of these core leadership traits that can help you reach higher fundraising goals than ever before.
School Fundraisers Need Inspired Leadership
Fundraising programs are inextricable from financial need. When resources are low and costs are high, it's the energy inspired by the leadership that elevates a commonplace fundraising campaign to something that makes a cultural and financial difference in an educational institution.
Professional fundraiser Simone Joyaux, AFCRE, outlines a number of important leadership qualities for fundraisers in her book, Strategic Fund Development. One of the "top functions" of a leader is to motivate others. Joyaux urges fundraisers in any setting to "Encourage commitment, not just compliance by engaging the collective beliefs of people in your organization and its mission."
As the adage goes, you can't give what you don't have. Whether you're PTA president or fundraising committee chair, your peers will look to you to set the tone, manage expectations and provide the inspiration for months of hard work. That means your personal engagement with your school's mission is a priceless component in setting your school fundraising program up for success.
As a fundraising leader, whether volunteer or professional, it is important to consider your role as a source of energy for those supporting your fundraising program. The Association of Fundraising Professionals outlines "six leadership value propositions for fundraising professionals" that provide valuable insight for volunteer fundraisers. Two of these propositions focus specifically on being an inspired leader by embracing your role as the "conscience of mission" and the "catalyst of impact."
Simply put, you not only need to be aware of the mission, vision, values and goals of your fundraising program and organization, but you also must use that sense of purpose to ignite a team of other fundraisers by casting a vision of what will happen if you successfully meet your goals.
Seek out inspiration for yourself so that you can share readily with and empower others. Make it a goal to meet regularly throughout the fundraising campaign with key stakeholders in the school, including teachers, aides, and executive staff to assess what this fundraiser will really do for the school. Ask this community you're serving what they want their school to look like in five years.
Then, share these visions with your team and other volunteers. When the going gets tough, your peers will look to the vision you cast and the stories of impact you consistently share to keep them going.
School Fundraisers Need Connected Leadership
Zip codes. Zoning rules. Neighborhood borders. Transit routes. Schools are notoriously boxed in by red tape and district regulations, making it difficult to build the kind of network an organization that fundraises annually can benefit from to ensure long-term success.
Luckily, the leaders spearheading school fundraising programs are not subject to the same limitations. In fact, those parents and community volunteers who are in charge of bridging the resource gap can dramatically improve fundraising results by leveraging their own network that extends beyond the neighborhood. Online fundraising leader Classy notes that friends and family are most likely to donate and support your cause. If you're invested in the mission and committed to being an inspired leader, utilizing your personal connections will naturally follow as you pave the way as an ambassador for your school fundraising program.
In the fundraising world, using a network to create a list of potential customers or donors is part of "prospecting." The most successful fundraisers will include a comprehensive list of prospects from all of the officers involved in the fundraising program. These can include personal connections at work, church or other community groups, as well as local businesses and restaurants of which you're a patron. Even your social media followers can be valuable connections to catapult your school fundraising idea to the next level of success.
After cultivating engagement on your fundraising team, get down to brass tacks and start listing your resources. The Fundraising Authority offers some powerful ways that professional fundraising organizations can amplify the impact of their prospect list, and many of these translate perfectly into the volunteer fundraiser space. Things like "writing down your prospects" and "asking current donors" may seem like obvious tips, but when it comes to prospecting, you may not consider things like holding an ask-free mid-year event to cultivate donors.
Good development leaders will know that connections beyond those directly resulting in cash flow can be valuable assets to a successful fundraiser. Make it a practice to consider all connections and how someone's network might be able to indirectly support your school's fundraiser. The best fundraising ideas often involve incentives, prizes and even promotional assets that local businesses and friends can provide as "in-kind" support for your school's campaign.
For example, a Florida florist worked closely with a committee member in charge of a large spring event for a healthcare nonprofit. The committee member couldn't get a cash-in-hand donation from her florist friend, but she could get the flowers donated for centerpieces. While essential to helping create a beautiful backdrop to the event (and cutting down overhead), these flowers represented a more important opportunity to the committee member. She took her connections, leveraged their value and turned the floral centerpieces into an opportunity for giving. The flowers, donated for free, were sold to patrons for a modest contribution, which resulted in nearly $1,000 extra for the foundation.
The best leaders and most successful fundraisers will seek out connections like these in their own networks to help bridge gaps and create opportunities for increased giving.
School Fundraisers Need Communicative Leadership
The model of communication in western society hasn't changed very much over the past century. The fundamentals of the communication process are virtually immutable, and hold true in nearly all environments, from medicine to business to--you guessed it--school fundraising.
Leaders across for-profit and not-for-profit corporations alike are probably most familiar with the Shannon and Weaver communication model that emerged in the 1940s. The best fundraising leaders, especially those working as a volunteer, should keep this model top of mind and pay close attention to one key piece: noise.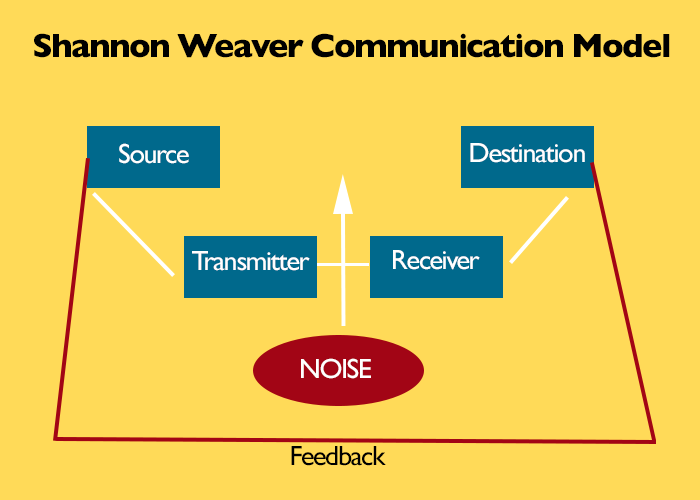 Noise comes in the form of homework, meals, work, caregiving, and wrangling busy schedules. It can also come in the form of unexpected personal stress, health issues and even car trouble. From the day-to-day to the unexpected, you and your team of fundraisers will face distractions from every direction, making it easy to lose sight of the mission and goal of your campaign.
Nevertheless, as a committee member or leader, or as a support volunteer, the responsibility rests with you to contend with the noise and continuously provide clear, focused and meaningful communication to your team. School fundraisers need leaders who are committed to communicating to overcome these obstacles so that the fundraising is executed in a timely, effective, organized fashion.
Katie Douthwaite Wolf is an author for top business and professional development hubs like Forbes, BusinessWeek and The Muse. Her management career helped her develop a keen understanding of what intentional communication that generates results looks like. Her tips on communicating confidently, clearly and with execution and expectations are key components of getting your message across in a quick PTA meeting or in an email.
If you're leading a school fundraiser this year, consider these tips that will help your communication splice through the noise and stick with your team:
Have a mission moment: give your team the inspiration they need with a thirty-second anecdote about a problem your fundraising has solved in the past or will solve this year.
Give praise: inspiration isn't just about vision; it's about lauding your team in the present. Call out best practices and give validation as a leader.
Communicate milestones: let your team know when you've reached 25%, 50% and especially 100% of your goal. Updates like this help fundraisers gauge effectiveness and urgency.
Give clear directives: don't leave them questioning what to do next. Like Wolf said, people look to their leader for answers, not more questions. If more neighborhoods need canvassing or brochures need distributing, ask for volunteers.
Keep a timeline: Working in a time-bound situation will help your team maintain energy if they know a deadline is nearing. As the project manager, your job is to keep the fundraiser on track and prioritize what needs to get done.
Communication for effective leadership can be just as much a science as an art. Don't be afraid to draw out a message map to ensure you cover all key points. If you're utilizing written communication, use the tips above as headers to help organize information. Keep it short, but say what needs to be said.
And while all these tips about the information you put out are valuable, the most important aspect of being a communicative leader is your willingness to receive feedback. Take another look at that communication model; the messages your team sends back are key to continued, open and effective communication. Listening helps you solve problems in a way that strengthens your team and raises more money for your school. If someone has a question or concern, hear them out, and make sure they feel heard.
School Fundraisers Deserve Support
Leading a fundraiser for a school is a challenging task, and we commend the countless parents and volunteers who step up and help close the gap to support education. Big Fundraising Ideas strives to provide high-quality and high-yield turnkey fundraising solutions.
You're not alone in this mission, and we've got tons of opportunities for you to bring great products to your community to make a daunting fundraiser easier and more effective as you lead your team to success.