Image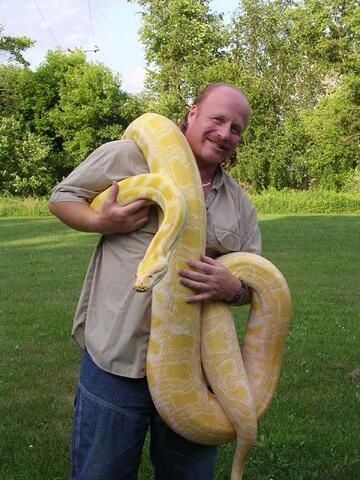 Mark Rosenthal's "Animal Magic" is dedicated to life science education and exotic wildlife conservation. Since 1980, our programs have fascinated audiences everywhere. Our unique blend of exotic animals and life sciences has made us one of the most sought-after school assemblies in the country. We were even voted Nickelodeon's Michigan Entertainer of the Year!
Our live performances have allowed us to spread our knowledge, respect, and appreciation for the animals that share our planet. In addition to education and awareness, we also show our commitment to the animal kingdom in other ways. We're sent to rescue the often illegally obtained "pet" when local animal control officers are confronted with a dangerous exotic. Our fully-licensed sanctuary accepts most exotic animals from private citizens.
Animal Magic is also honored to have been asked to perform for several celebrities, including President Barack Obama, Hayden Panettiere, Neve Campbell, Wes Craven, Colin Powell, David Arquette, Emma Roberts, Matthew Lillard, Dan Gilbert, as well as members of the Detroit Lions, Tigers, and Red Wings.
Request your info kit
We'll send you our latest brochures to review in the mail.