Image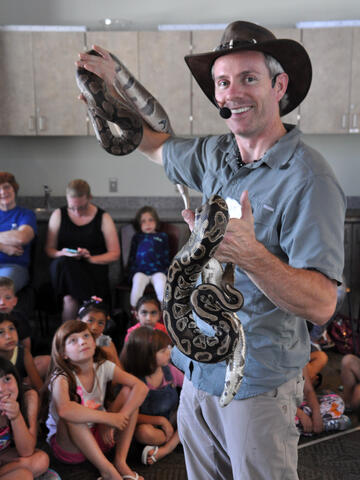 Our presenters Zoologist Jungle James and Education Specialist Metamorphosis Monique share a common background in entertainment having given presentations large and small for more than 20 years. We design dynamic programs that stress the importance of observation, conservation, and awareness in a fun, creative environment.
Jungle James Animal Adventures believes everyone deserves the opportunity to explore what it means to love life. We continuously strive to shed new light on some of the world's most commonly misunderstood creatures, evoke children's natural sense of curiosity, and teach respect for all living things.
Request your info kit
We'll send you our latest brochures to review in the mail.