Image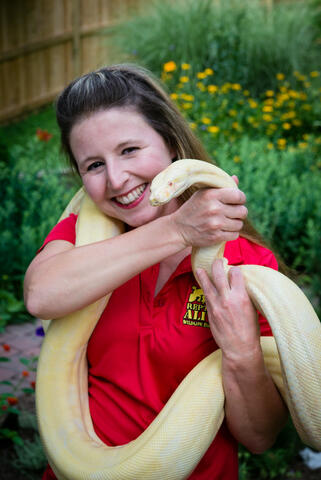 Founded in 1996, Caroline Seitzes Reptiles Alive specializes in presenting fun, engaging and educational live reptile shows. Her professional staff of kid-friendly reptile experts have years of experience capturing the attention and imagination of students of all ages.
Each year they perform nearly 800 shows at schools, libraries, and for clients including the Smithsonian, National Park Service, and all kinds of festivals and events. They are fully licensed and insured and are committed to the safety of both our audiences and animals.
Their animals, most of which were rescues, are healthy and well cared for by professional animal keepers and when needed, an exotic animal veterinarian.
Request your info kit
We'll send you our latest brochures to review in the mail.