Image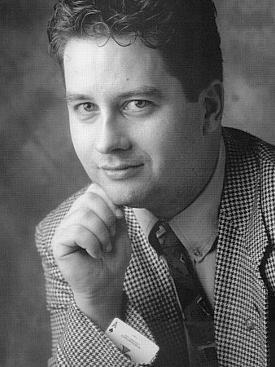 Scott F. Guinn ("Great Scott!") is a full-time professional magician from Star, Idaho (near Boise). Scott has been entertaining and amazing audiences throughout the US and Canada with his unique brand of magic and ventriloquism with a comedic flair since 1978. He has worked for audiences of all types and ages, in a variety of venues including restaurants, hotels, country clubs, resorts, television, schools, fairs, churches, and camps. Scott has produced and starred in an instructional DVD and written thirteen books for magicians. These have received rave reviews from the magic community. In addition, his material has appeared in magician's trade publications worldwide. Magicians all over the world perform magic Scott has created.
In addition to his vast experience with corporate clients, Scott has done literally thousands of shows for children at birthday parties, schools, libraries, scout events, camps, and churches. These children's shows have been both for pure entertainment as well as for educational purposes. He has performed a "Magic of Reading" program for libraries as well as anti-drug and safety awareness programs for schools and scout groups. Scott has a special ability to connect with kids. That, combined with his mesmerizing magic and ventriloquism, assures that kids hang on every word, creating an exceptionally memorable event.
Request your info kit
We'll send you our latest brochures to review in the mail.