Image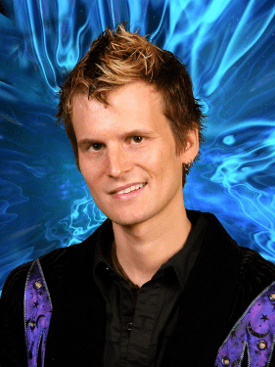 Jeff's electrifying performance have entertained thousands of audiences nationwide. His special connection with children has him performing regularly at elementary schools and libraries across the United States. He has also become a seasonal favorite at many major state fairs and festivals. His magic is breathtaking and guaranteed to inspire everyone.
Jeff is also an educator; when not performing magic, he teaches magic to children and adults at the local state universities. Jeff's award winning performance style has taken him across the nation. He offers such a variety of entertainment packages that he is sure to customize his programs to your every request.
Request your info kit
We'll send you our latest brochures to review in the mail.