Image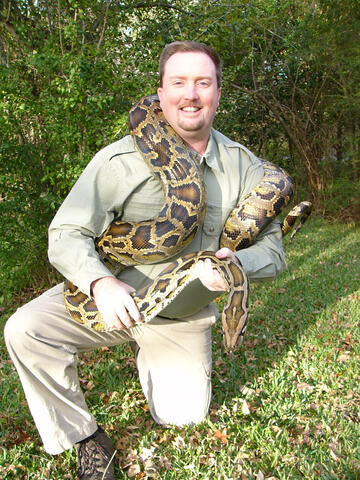 Over the last 27 years, Eric "Mr. B" Brittingham's wildlife accomplishments have been numerous. He has been a classroom teacher, served as a River Legacy Living Science Center Liaison, and has been a Safari Guide with Animal Edutainment's Critterman.
Eric has also worked as an educator and supervisor at the Dallas Zoo's Lacerte Family Children's Zoo, participated as an outdoor education volunteer for Audubon programming at Cedar Ridge Preserve, and has been a Volunteer Ambassador at the Fort Worth Zoo.
He has a Life and Earth Science bachelor's degree from Stephen F. Austin State University. He currently fulfills the President and Program Presenter role for 'Wildlife On the Move' and is the Life Science Coordinator for Ascend Camp and Retreat Center in Dallas, Texas. Eric is passionate about "Bringing Science to Life" through live animal presentations and hands-on interactions for all ages!
Request your info kit
We'll send you our latest brochures to review in the mail.