Image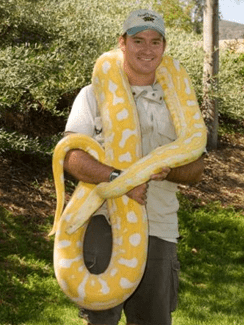 Kids Reptile Parties offers a fun, hands on and educational reptile experience! Have you ever been kissed by a lizard or worn a "snake hat?" This is your chance to take part in a unique animal interaction with fun facts about each animal included throughout the show.
Both students and teachers will be engaged and asked to participate in our fun and interactive "fear factor" like challenges.
Be prepared to meet our star animals including 10 ft. python "Fluffy," 3 ft. Argentinian Lizard "Fred," and 40 lb. tortoise "Wally" and many more slithery friends.
Safety and proper handling of the animals is also stressed to keep our animals comfortable and happy. We can't wait to bring this experience to your school!
Request your info kit
We'll send you our latest brochures to review in the mail.